Emergency Dentist — York, PA
Repairing Cracks and Treating Toothaches
Any time one of your teeth is injured or you've noticed an excessive amount of oral pain or bleeding, you should call York Smile Care right away to schedule an emergency appointment. Dr. Cyriac will arrange to see you as soon as he can. With his soft-spoken manner and over 25 years of experience, he'll keep you at ease while he finds a quick, effective solution for your problem using the latest dental technology for emergency dentistry in York, PA.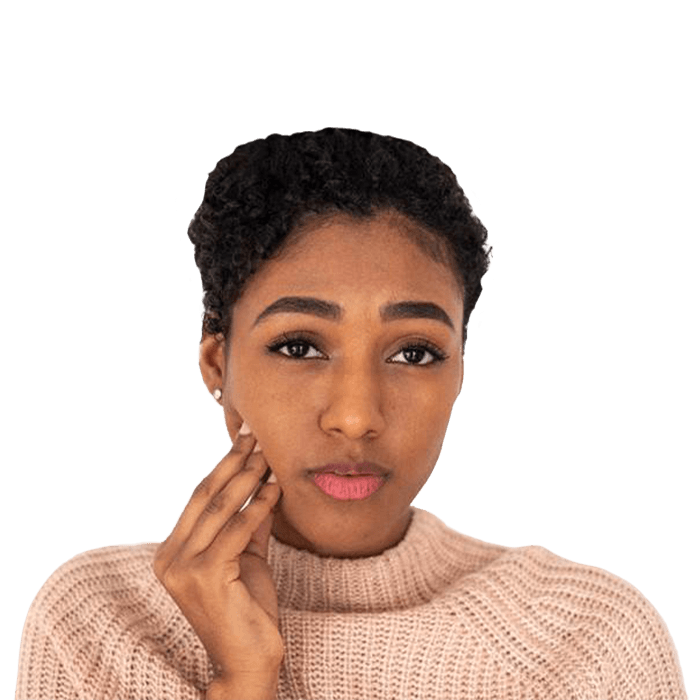 Why Choose York Smile Care for Emergency Dental Care?
Availability in Evening and On Weekends
Tooth-Colored Crowns and Fillings Available
Experienced and Gentle Dentist
How We Treat Dental Emergencies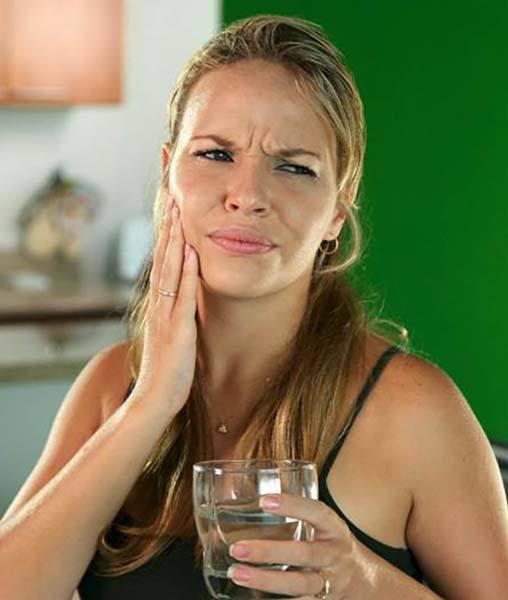 Get an emergency appointment scheduled ASAP: Remain calm and call our dental office to tell our staff exactly what happened and what your symptoms are. By doing so, you can get an appointment scheduled quickly and speak with a team member who can provide first-aid tips over the phone.
Receive an emergency exam from Dr. Cyriac: After you arrive at our office, you'll be brought to Dr. Cyriac by one of our team members so he can complete an emergency exam. This process may also involve X-rays depending on your symptoms. If you are experiencing discomfort, we'll do whatever we can to bring you relief.
Review findings and discuss treatment plans: Following your emergency exam, we'll have a much clearer understanding of your emergency and be able to recommend a treatment plan from there. We'll go over the estimated costs of your care as well, ensuring you can make an informed decision beforehand.
Get the care you need: Whether you need a basic dental filling, dedicated dental crown, root canal therapy, extraction or other service, our office will work quickly to get your oral health back to normal so you can continue your life free of interruptions.
The Most Common Dental Emergencies
We treat several common dental emergencies, including tooth pain, infections, broken or lost teeth, and many other issues, so don't hesitate to give us a call even if you aren't sure you're dealing with a dental emergency. It's always better to seek a professional for help sooner rather than later. Other common dental issues that should warrant a phone call to our office include the following:
Understanding the Cost of Dental Emergencies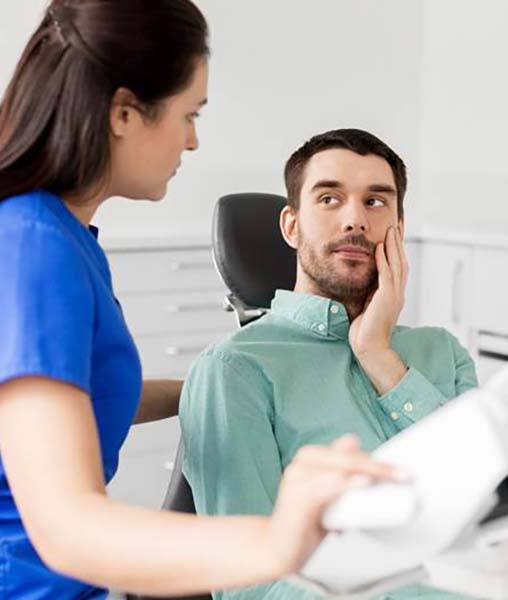 For emergencies, our first priority is to assess the damage and determine the treatment – whether it's a filling, crown, root canal therapy, extraction, or another service – that will let you speak, eat, and smile without pain again. We can discuss the cost after we've formed a plan. The overall price will vary for each patient. In many cases, you can use dental insurance to cover some of the cost; we participate in most dental PPO plans, and we'll help you with the process of filing a claim. Here are several things to consider when it comes to the cost of dental emergencies in York.
Every Dental Emergency is Unique
Since every urgent dental situation is different, we won't be able to provide you with a precise estimate of the overall price until we've been able to see you for an examination. During your visit, we can assess the injury or condition and determine the best way to address it. In some cases, you may simply need antibiotics or some other prescribed medication, which will typically have a lower cost. On the other hand, if you require extensive or complex procedures, such as dental crowns, root canal therapy, or tooth extractions, then you should expect a higher bill. Our team will walk you through your treatment options as well as your payment solutions.
Does Dental Insurance Cover Dental Emergencies?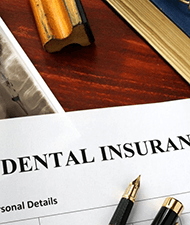 Most dental insurance providers will offer at least some coverage for dental emergencies. The amount that they'll help cover will be determined by the kind of restorative procedures you'll require. In some situations, an insurance company will pay about 50% of the overall cost. Since every policy varies from person to person, you'll need to confirm the details of your plan with your insurer before moving forward. Our team will also be happy to help you navigate your benefits so that you can make the most of them while working within your budget.
Other Options for Making Dental Emergencies Affordable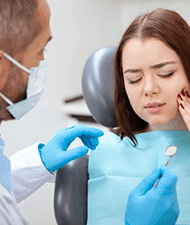 Even if you don't currently have dental insurance, you can still explore alternative options to help make your emergency treatment more manageable. Our team offers plans through third-party financiers like CareCredit and LendingClub, which can break up the overall price of your procedures into monthly installments that come with little-to-no interest. This means you can save more money in the long run while getting the necessary dental care.
Taking Care of Your Smile Can Save You Money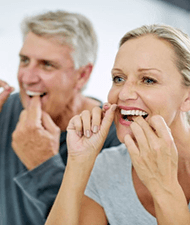 While not every dental emergency is avoidable or predictable, there are still certain ways you can help minimize your risks of one occurring in the future. One of the most important ways to do this is simply to practice good oral hygiene every day, such as brushing, flossing, and rinsing with mouthwash frequently. Make sure to also avoid bad oral habits like chewing on ice, using your teeth as tools, or smoking, as these can damage your pearly whites and increase your chances of an urgent situation. Last but certainly not least, schedule dental checkups and cleanings with your dentist every six months so they can monitor your oral health and address any problems before they can worsen.
Keys to Preventing Dental Emergencies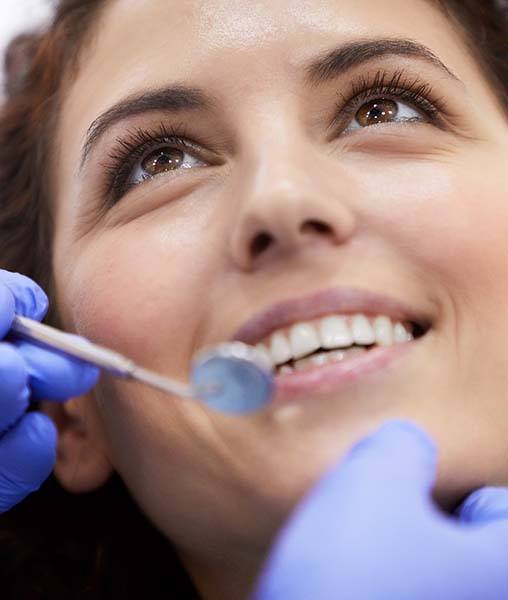 Dental injuries can be a painful and costly dental ordeal. Fortunately, the right habits can help keep your teeth and gums in pristine condition, significantly reducing your chances of experiencing a knocked-out tooth, loose restoration, or soft tissue injury. That's why we encourage our patients to adopt these best practices!
Visit Your Dentist Regularly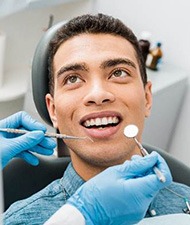 Routine dental checkups do much more than allow us to check-in with you about your oral health and answer any questions you have. These exams ensure that we catch serious problems in the early stages, like significant tooth decay and advanced gum disease, before they require same-day treatment. Furthermore, plaque and tartar buildup can leave you vulnerable to dental injuries, which is why we dedicate a portion of your semi-annual appointment to thoroughly cleaning your teeth.
Maintain Good Oral Hygiene At Home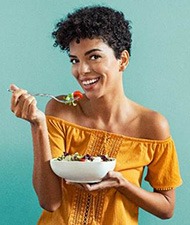 Brushing and flossing regularly is important for preventing tooth infections and maintaining good oral health overall. Remember, consistency and technique are important! You should brush twice a day (or after each meal, if you can), floss daily, and rinse with mouthwash each morning or evening. You should also use a soft-bristled toothbrush and fluoridated toothpaste to gently clean every surface of your teeth and along the gumline.
Stick to a Nutritious Diet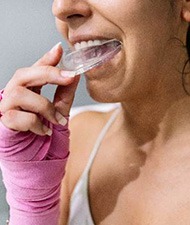 Unfortunately, sugary and starchy foods can result in cavities if they are left on your teeth for prolonged periods of time. Furthermore, candy, potato chips, and other items like these aren't typically high in the vitamins your body needs to fight infections and keep your teeth strong. That's why we recommend eating a well-balanced diet that is packed with nutrient-dense foods, including meats, vegetables, and raw fruit. Additionally, we encourage you to avoid chewing on anything that can crack your teeth; this includes ice, popcorn kernels, and peppermints.
Wear a Mouthguard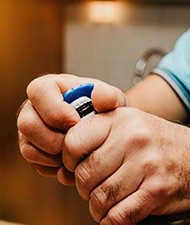 Simply put, if you play sports or participate in any kind of physical activity (such as rock climbing), ask us for a mouthguard to prevent tooth damage in the event of an accident. Mouthguards are also a good option if you chronically grind or clench your teeth. With this custom appliance, we can help prevent chronic jaw pain, premature wear and tear, and other serious oral health concerns.
Use Tools to Open Packages, Not Your Teeth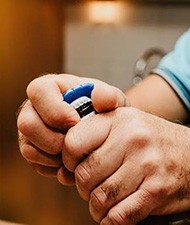 Although your teeth are strong and sharp, they are not tools. Therefore, you should never use them to open a bag of chips, plastic wrapping, bottle caps, and the like. This is one of the easiest ways to end up in our office with a cracked, fractured, or chipped tooth.
Dental Emergency FAQ's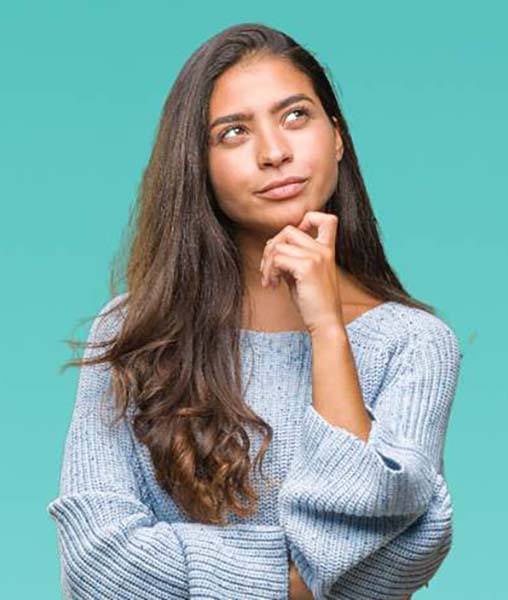 Dr. Cyriac and our team are ready to help you should you ever face an urgent oral health crisis. Before you save our practice's number in your phone as you go-to emergency dentist, however, you might have questions about emergency dentistry. That is why we have put together this brief list of FAQs. If you do not see the information you were hoping for, you are welcome to contact us directly so we can personally assist you.
How Can I Tell If I Should Visit the ER or an Emergency Dentist?
In most cases, the personnel in a hospital emergency room do not have the training, experience, or equipment to address a dental emergency. With that being said, there are some cases in which a visit to the ER would be advisable. For example, if you have broken facial bones, are bleeding excessively, or have any life-threatening symptoms, you should go to the ER. You can visit our practice later for follow-up care.
Is It Painful to Get Emergency Treatment?
Dr. Cyriac will do everything possible to make sure you are comfortable during your treatment. We even have advanced technology that painlessly administers anesthesia. We also offer multiple types of sedation. Most patients feel little to nothing while our team is working to restore their oral health. Some soreness and swelling are normal after many kinds of procedures. We'll provide you with guidance to help you keep such symptoms to a minimum.
How Long Can I Wait Before I Go to the Dentist?
Some dental emergencies are more urgent than others. For example, if one of your teeth gets knocked out, immediate treatment is best because it increases the chance that your tooth can be replanted. A severe, throbbing toothache likewise requires prompt attention. However, if you have a dull toothache or one of your crowns gets knocked off, you may be able to safely wait a few days before you visit us for care. If you are ever in doubt as to how to handle a dental problem, give us a call so we can provide personalized advice.
What Should I Do If I Have a Dental Emergency While Traveling?
If your emergency occurs while you are in the U.S., a quick Google search should point you toward local emergency dentists. Pick one with good reviews and who offers financial options that are within your reach. If you are outside of the U.S., ask your travel insurance company to help you find a trustworthy dentist. Later, when you return home, Dr. Cyriac will be happy to help you finish recovering from your dental emergency.