Emergency Dentistry – York, PA
Repairing Cracks and Treating Toothaches
Any time one of your teeth is injured or you've noticed an excessive amount of oral pain or bleeding, you should call York Smile Care right away to schedule an emergency appointment. Dr. Cyriac will arrange to see you as soon as he can. With his soft-spoken manner and over 25 years of experience, he'll keep you at ease while he finds a quick, effective solution for your problem using the latest dental technology for emergency dentistry in York, PA.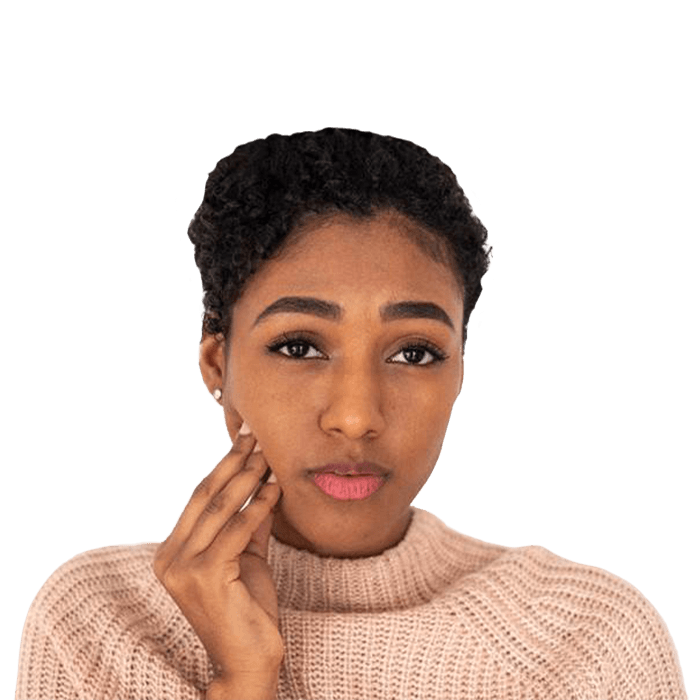 Why Choose York Smile Care for Emergency Dentistry?
Tooth-Colored Crowns and Fillings Available
Experienced and
Gentle Dentist
A Welcoming Team and Comfortable Dental Office
How to Handle Common Dental Emergencies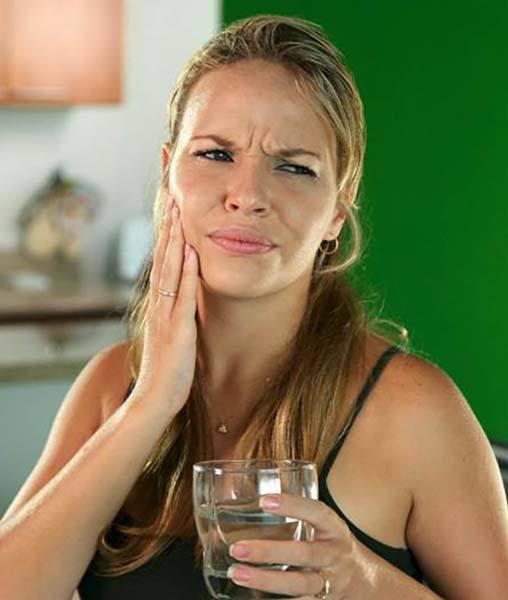 Remain calm and gather any pieces of teeth or oral appliances that have broken off. Then, call our dental office and tell our staff exactly what happened and what your symptoms are. We'll make arrangements for your visit right away and give you some first aid advice that you can use to limit the damage as much as possible. Below are some easy steps to follow for specific emergencies.
Toothaches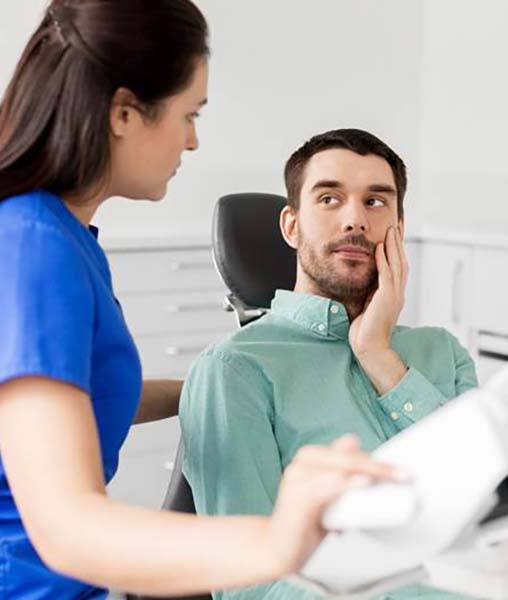 Floss and rinse to remove anything that might be caught between the teeth. If that doesn't help, you can try and keep yourself comfortable by taking pain medication and applying an ice pack to swollen areas. We might find an infection when we examine you, so be prepared to have a root canal performed.
Chipped/ Broken Tooth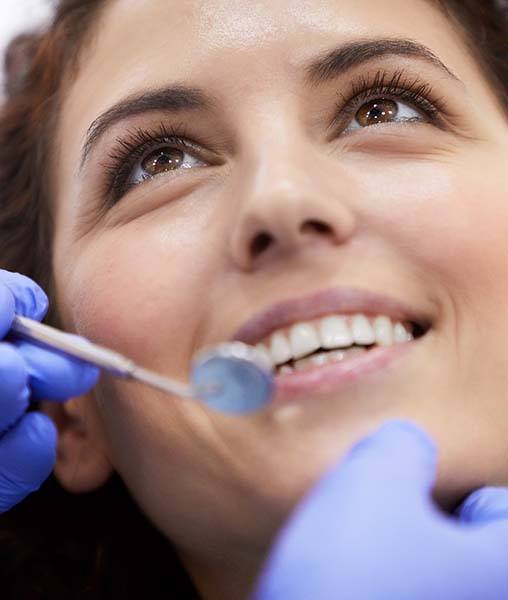 Soak up any bleeding with a piece of gauze; call the emergency room if the bleeding doesn't stop after 10 minutes. Rinse with salt water and keep the tooth clean; a particularly severe crack might have exposed the inside to bacteria. Do not bite or chew with a damaged tooth until it has been treated.
Knocked-Out Tooth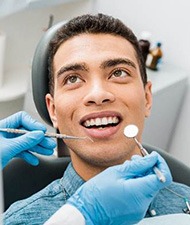 Avoid touching the pointed roots when holding the tooth. You might be able to put it back in place, but otherwise, store it in milk or the gap between your cheek and gums. (Never place it in water, which could damage the roots.) Make every effort to get to our dental office in less than an hour.
Lost Filling/ Crown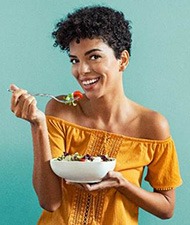 Wash the crown carefully with soap and water and keep it safe until your appointment. Protect the tooth by applying dental cement or dental wax to the damaged area. Stay away from hard, sticky, or tough foods that could further injure an already damaged and sensitive tooth.
How to Prevent Dental Emergencies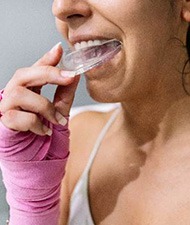 The right habits could help you avoid a painful and costly dental ordeal. Brushing and flossing regularly is important for preventing tooth infections and maintaining good oral health overall. Do not chew on anything that can crack your teeth; this includes ice, popcorn kernels, and peppermints. If you play sports or participate in any kind of physical activity (such as rock climbing), ask us for a mouthguard to prevent tooth damage in the event of an accident.
The Cost of Treating Dental Emergencies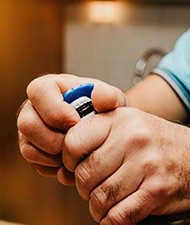 For emergencies, our first priority is to assess the damage and determine the treatment – whether it's a filling, crown, root canal therapy, extraction, or another service – that will let you speak, eat, and smile without pain again. We can discuss the cost after we've formed a plan. The overall price will vary for each patient. In many cases, you can use dental insurance to cover some of the cost; we participate in most dental PPO plans, and we'll help you with the process of filing a claim.
Emergency Dentistry FAQs
Dr. Cyriac and our team are ready to help you should you ever face an urgent oral health crisis. Before you save our practice's number in your phone as you go-to emergency dentist, however, you might have questions about emergency dentistry. That is why we have put together this brief list of FAQs. If you do not see the information you were hoping for, you are welcome to contact us directly so we can personally assist you.
How Can I Tell if I Should Visit the ER or an Emergency Dentist?
In most cases, the personnel in a hospital emergency room do not have the training, experience, or equipment to address a dental emergency. With that being said, there are some cases in which a visit to the ER would be advisable. For example, if you have broken facial bones, are bleeding excessively, or have any life-threatening symptoms, you should go to the ER. You can visit our practice later for follow-up care.
Is It Painful to Get Emergency Treatment?
Dr. Cyriac will do everything possible to make sure you are comfortable during your treatment. We even have advanced technology that painlessly administers anesthesia. We also offer multiple types of sedation. Most patients feel little to nothing while our team is working to restore their oral health. Some soreness and swelling are normal after many kinds of procedures. We'll provide you with guidance to help you keep such symptoms to a minimum.
How Long Can I Wait Before I Go to the Dentist?
Some dental emergencies are more urgent than others. For example, if one of your teeth gets knocked out, immediate treatment is best because it increases the chance that your tooth can be replanted. A severe, throbbing toothache likewise requires prompt attention. However, if you have a dull toothache or one of your crowns gets knocked off, you may be able to safely wait a few days before you visit us for care. If you are ever in doubt as to how to handle a dental problem, give us a call so we can provide personalized advice.
What Should I Do if I Have a Dental Emergency While I Am Traveling?
If your emergency occurs while you are in the U.S., a quick Google search should point you toward local emergency dentists. Pick one with good reviews and who offers financial options that are within your reach. If you are outside of the U.S., ask your travel insurance company to help you find a trustworthy dentist. Later, when you return home, Dr. Cyriac will be happy to help you finish recovering from your dental emergency.