Dental Implants — York, PA
An Ideal Solution for Completely Replacing Teeth
While the immediate impact a missing tooth will have on your appearance and your ability to chew is obvious, it can be easy to overlook the consequences that the jawbone will suffer once the roots that provided it with stimulation are gone. The body will believe that the area is no longer needed and allow the bone to break down. To avoid this issue, Dr. Cyriac is pleased to offer dental implants as a solution for replacing the entire tooth structure and keeping your smile whole. If you have an empty space that needs to be filled or dentures that need an upgrade, call York Smile Care today to schedule a consultation to discuss dental implants in York.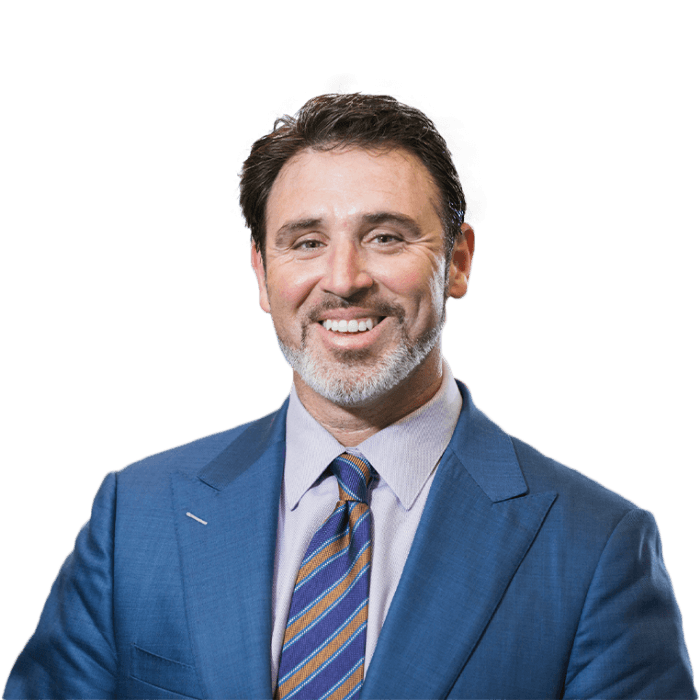 Why Choose York Smile Care for Dental Implants?
Get Teeth in a Day
Sedation Dentistry Available
Entire Implant Procedure Performed Under 1 Roof
What Is a Dental Implant?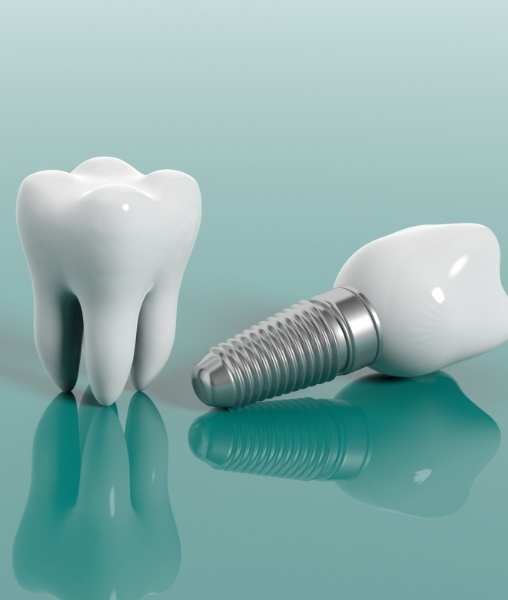 An implant is a metal post that has been surgically positioned in the jawbone in order to support a dental prosthetic. The post is placed directly in the jawbone and is hidden by the gums as well as the false tooth or teeth it supports. The goal of implants is to give your new teeth stable support; when they're anchored to the post, they won't slip or shift in your mouth when you try to chew food or speak.
The Dental Implant Process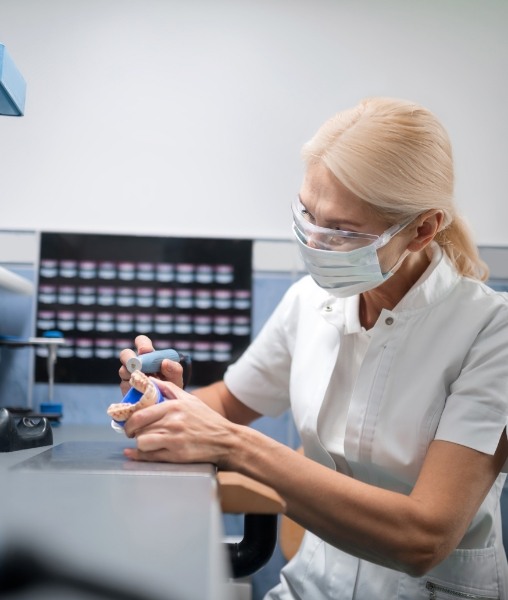 At York Smile Care, we take a thorough history and perform a comprehensive clinical exam and take digital X-rays before performing dental implant placement. Optimum health of the jawbone is essential for the success of dental implants in the future. However, our experts can perform a specialized procedure of artificial bone grafting before dental implant placement if deemed necessary. Profound local anesthesia will be given before starting the surgical procedure. The whole process will take place half an hour, and your mouth will need a few months to recover afterward. Socket bone will develop a connection with the dental implant during this time frame.
The second appointment will involve taking digital X-rays to confirm implant success. An impression of the area will be taken for the fabrication of the dental crown prosthesis for replacing the natural tooth's crown. Dental implants have an excellent success rate. These provide a natural feeling due to their fixed nature and transmission of sensations to surrounding soft tissues and bone just like natural teeth. These promote the growth of new bone and help in speech, eating, and chewing food.
Benefits of Dental Implants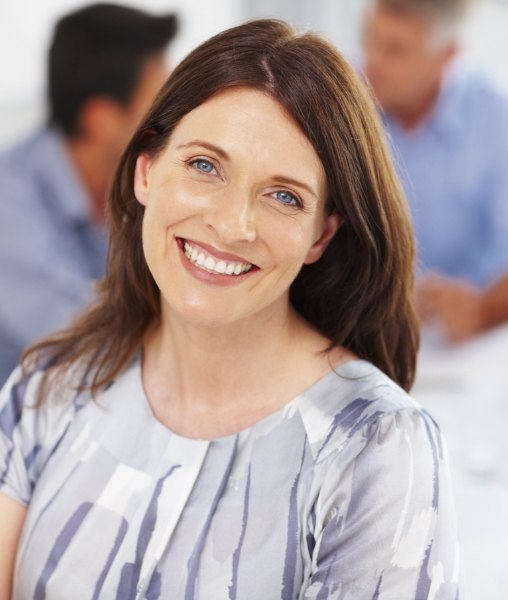 Improved Overall Health: Implants can be surgically inserted into the jaw without making changes to natural teeth, and they help maintain a strong, healthy jawbone.
Natural Look and Feel: The restoration will be designed to resemble real teeth as closely as possible, and the implants will make them feel like they're a natural part of your mouth.
Improved Function: Dentures attached to implants won't slip and cause you to slur your words, and they can be used to chew all your favorite foods as well.
Boosted Confidence: Many patients with implants find it much easier to smile and have improved self-esteem after the procedure is completed.
Who Dental Implants Can Help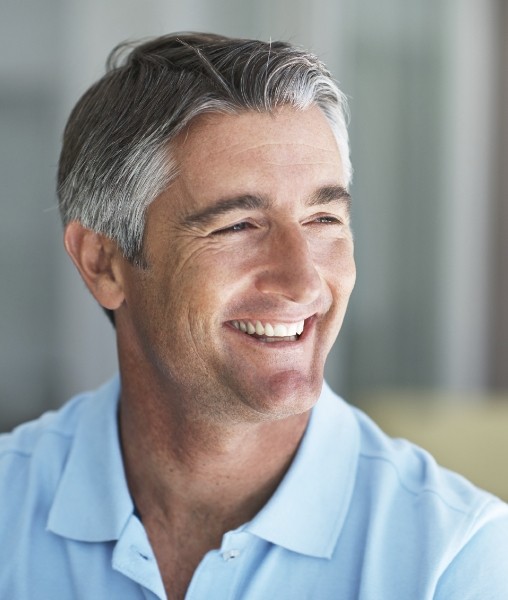 If you have lost multiple teeth, you may be all too familiar with the challenges brought about by missing dentition. Not only does your smile fall short of its aesthetic potential, but you may also find it difficult to thoroughly chew your favorite foods. Additionally, you are at an increased risk of suffering from dental drift and even further tooth loss. What can you do to correct such issues? Dr. Cyriac will be happy to chat with you to discuss your treatment options.
Who Is a Good Candidate for Dental Implants?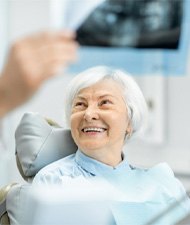 Your gums need to be free of infection, and your jaw needs to have enough bone density to carry an implant post. As long as you meet these requirements, you should be eligible for dental implant surgery. The process can change somewhat depending on how many teeth you've lost.
Missing 1 Tooth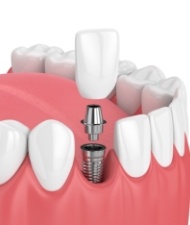 A single gap can be filled with one dental implant. A dental crown will serve as your new tooth; it will be custom designed so that it matches the color of your other teeth and fits perfectly in the empty space. Keep in mind that it will take some time after implant surgery before the restoration itself is placed. The implant won't be ready to bear the load of a crown until it has fully fused with the surrounding bone.
Missing Multiple Teeth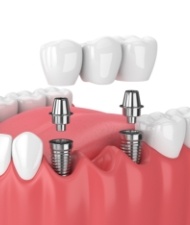 We can replace any number of teeth with implants, but the approach we take can change depending on where the empty spaces are located. If you've lost teeth in two different locations, you'll naturally need an implant and crown for each of them. However, if three or more missing teeth were all next to each other before they came out, they can all be replaced at once with a pair of implants and a dental bridge.
Missing All Teeth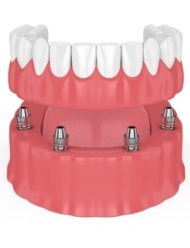 Traditional dentures rely on the suction between their acrylic base and your gum tissue to stay in place. That means they may not fit properly if your mouth changes shape as time goes by. You can get four or more dental implants to act as roots for your dentures, ensuring that they'll stay in place. Some implant-retained dentures are removable, but in many cases, they'll simply remain in your mouth at all times where you can easily brush and floss them.
All-on-4/Teeth-in-a-Day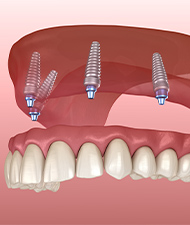 Teeth-in-a-Day or Same Day Teeth is a great option if you have failing dentition or missing numerous teeth or no teeth at all and wearing an ill-fitting denture and suffering from it. After a thorough examination and CBCT scan study depending on bone volume Dr. Cyriac will place 4 to 6 implants per arch and a fixed dental bridge is screwed onto the implants on the same time/day. With the All-on-4 approach, you can enjoy a complete smile on the same day as the surgery. By placing the four implants at specific angles so that they fuse with the areas of the jaw where the density is highest, they'll be able to support an entire arch right away.
All-on-6 Dental Implants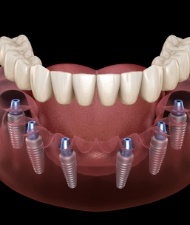 All-on-6 dental implants are similar to All-on-4 implants, except 6 implants are placed in the jaw instead of 4. Dr. Cyriac recommends this depending on availability of bone volume, this more implants increased strength to the arch of teeth being placed. Precise planning needs to be done to position the implants correctly for the optimum fit. Once they are placed, the teeth are then mounted on the implants. The first set of teeth are generally provisional while the implants are healing and fuse to the bone. Permanent option usually done any time after 6 months. The teeth are strong and natural-looking and feel natural.
Understanding the Cost of Dental Implants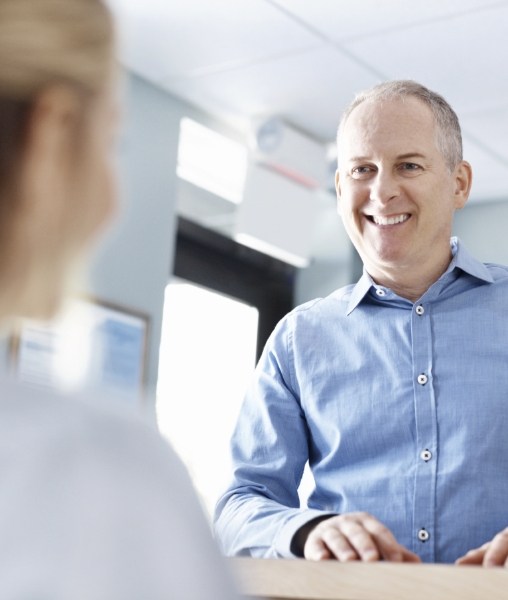 Will you need one implant or several? What kind of restoration is needed? Are you getting traditional implant dentures, or do you want to undergo the All-on-4 procedure? Will bone grafts or a sinus lift be necessary? These questions and more need to be answered before we can figure out the final price of your treatment. When considering the cost of dental implants in York, it's helpful to remember that they are a long-term investment in extremely durable, high-quality new teeth. Plus, our practice offers financing and special pricing to help you afford your restored smile.
Preliminary Treatments & Dental Implant Surgery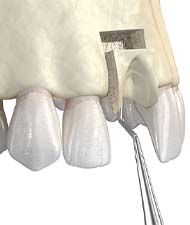 Many patients require preliminary treatments, such as tooth extractions or a bone graft, before they can get dental implants. Each of these services comes with its own price. Your implant placement surgery will have a separate fee, which depends on how many implants Dr. Cyriac is placing and other factors. Since the team at York Smile Care handles the surgery in-house, you will not have to worry about dealing with the pricing structure of an unfamiliar implant dentist in York.
The Parts of Your Dental Implant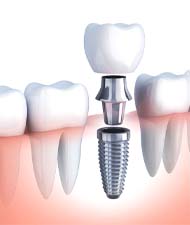 Each dental implant treatment is customized to a patient's needs. There are different types of techniques that may be used, as well as a variety of types of implants. Implants can also come from different manufacturers. Additionally, your restorations come with their own price; a multi-unit bridge logically costs more than a single crown, while a full denture is likely to incur the biggest cost. All of these factors have a bearing on the total price of dental implants in York.
How Dental Implants Can Save You Money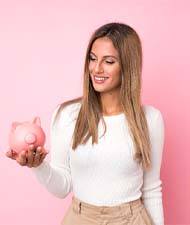 Although dental implants present a significant upfront cost, they may actually save you money in the long run. This is possible because implants have the potential to last a lifetime, while traditional methods of tooth replacement may need to be replaced every 5 – 10 years; their price can seriously add up over 20 or 30 years! Many people find that if they calculate implants' cost per day over a few decades, they are more affordable than a daily trip to a gourmet coffee shop.
Does My Dental Insurance Cover Dental Implants?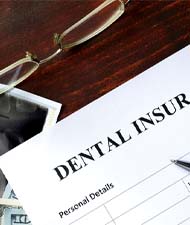 Dental insurance policies vary greatly in their approach to dental implants. Some classify implants as a major service and provide partial coverage, while others provide no coverage at all. You will have to check your specific policy to see how it applies. Our team will be happy to help you file claims and use your coverage to your greatest advantage. Even if your insurance does not cover the implants themselves, it is likely that it will cover a portion of the cost of your restorations or your preliminary treatments.
Making Dental Implants Affordable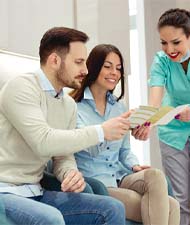 In addition to helping you navigate your insurance, we offer a few provisions to help you afford your new smile:
Low-interest financing through CareCredit. CareCredit is a third-party lender that offers flexible payment plans.
Promotional pricing. We periodically offer fantastic deals on dental implant services. For example, you might be able to enjoy a FREE consultation , or you might get your first single dental implant at a significant discount.
3D CBCT Scans for Implant Placement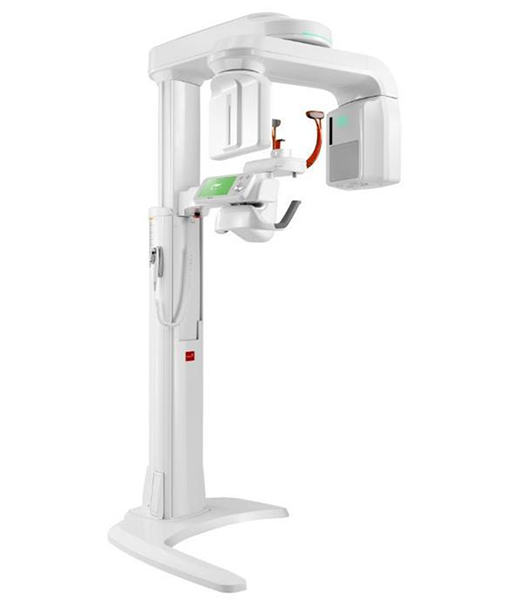 Successful dental implant surgery relies on very careful placement of the dental implant posts in the ideal spot. To aid this process, Dr. Cyriac will use dental cone beam computed tomography, or CBCT for short. It creates a 3D image of the mouth that provides us with far more information about the teeth, jawbone volume, sinuses, and nerves than a regular X-ray could. This also helps us identify potential complications so that we can avoid them.
Advanced Dental Implant Procedures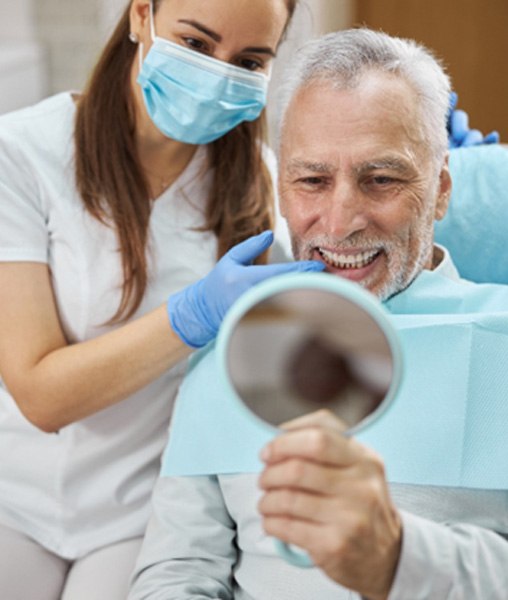 Our team at York Smile Care wants all our patients to have access to the best treatments. While you may not be a good candidate for dental implants from the get-go, that doesn't mean you can never get them. We can help you get ready for your new, complete set of teeth with advanced dental implant procedures! Not only will these treatments extend your timeline, but they're essential for the long-term success of your implants.
Bone Grafting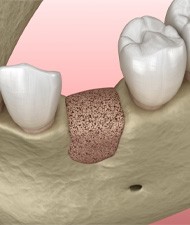 To improve the odds of a successful implant procedure, it may be necessary for us to add some bone density to the jaw if it has deteriorated due to tooth loss, gum disease, or injury. If we place bone tissue taken from another part of your body into your jaw, the surrounding bone will start to regrow. After a few months, it should be possible to perform the implant surgery as long as the mouth has completely healed.
Sinus Lifts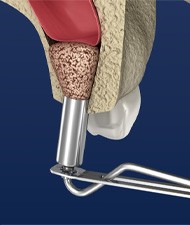 A sinus lift is a very special kind of bone graft performed at the position of the molar and premolar teeth in your upper jaw. In addition to adding bone density, the procedure is meant to lift the sinus membrane so that there's enough room for the grafting material as well as the implant post. We may suggest a sinus lift if your upper jaw has deteriorated, but sometimes, it may be necessary if you simply have a large sinus cavity or a thin jawbone.
Platelet-Rich Fibrin
At York Smile Care, Dr. Cyriac uses PRF for most of his bone grafting and sinus lift procedures. Platelet Rich Fibrin (or PRF) is a derivative of the patient's own blood. Blood is rich in platelets, and it contains growth factors which helps in wound healing and tissue generation. This property of PRF helps in faster wound healing and bone regeneration. We draw a small amount of your own blood (20 to 60cc) and before it coagulates immediately centrifuged for about 10 minutes which separates the platelets and red blood cells. This procedure helps accelerate overall healing, as well as helps the success of bone grafting and tissue regeneration at the surgery site.
Dental Implant FAQs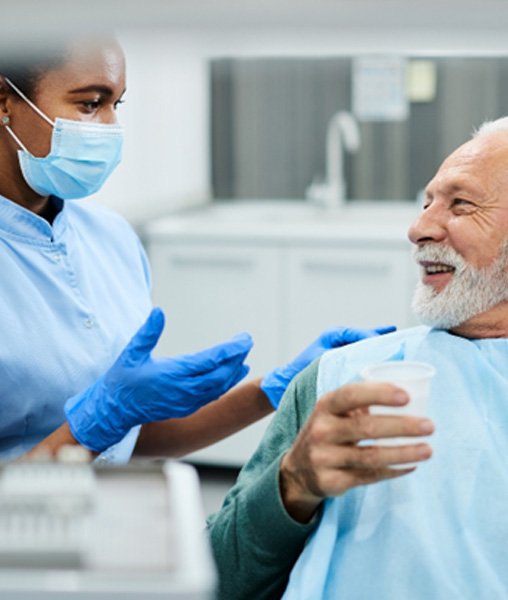 It's completely understandable if you have questions about the dental implant process and what to expect from it. During your consultation, feel free to ask Dr. Cyriac about anything that is on your mind; he will be happy to take time to address any concerns you have. In the meantime, though, we invite you to check out the following list of FAQs.
How Can I Choose the Best Implant Dentist in York?
Many dentists place and restore dental implants, but not all of them are equally qualified. Dr. Cyriac stands out amongst his peers for his extensive experience with dental implants; he has placed more than 2,000 of them! He is also a member of American Academy of Implant Dentistry (AAID) and the International Congress Oral Implantologists (ICOI). With his advanced training and the leading-edge technology in his office, he is able to deliver consistently superior results.
Are There Any Downsides to Dental Implants?
The advantages of dental implants far outweigh any disadvantages. However, like any procedure, there are a few cons to consider. For example, dental implants present a higher upfront cost than other forms of tooth replace (although they may be less expensive in the long run). Also, you will have to undergo a minor surgery, and no surgery is completely free of the risk of complications. When you attend your consultation, Dr. Cyriac will be upfront with you if you are considered a high-risk patient for any reason.
How Long Do Dental Implants Last?
With proper care, dental implants in York have the potential to last a lifetime. That is because they fuse with the bone around them (a process known as osseointegration). They are designed to be a permanent solution to tooth loss. The restorations on top of dental implants (crowns, bridges, and dentures) may also last for many years.
How Can I Prevent Dental Implant Failure?
Dental implants are successful in over 95% of cases. Rarely, though, they fail. The most common cause of dental implant failure is an infection known as peri-implantitis. When bacteria attack the tissue around an implant, it can lose its base of support. Fortunately, thorough oral hygiene and regular dental care are usually able to prevent peri-implantitis. By brushing twice a day, flossing once a day, and visiting a qualified dentist at least a couple times each year, you can drastically reduce your risk of implant failure. You should also avoid the use of tobacco in all its forms.
Dental Implant Post- Op Instructions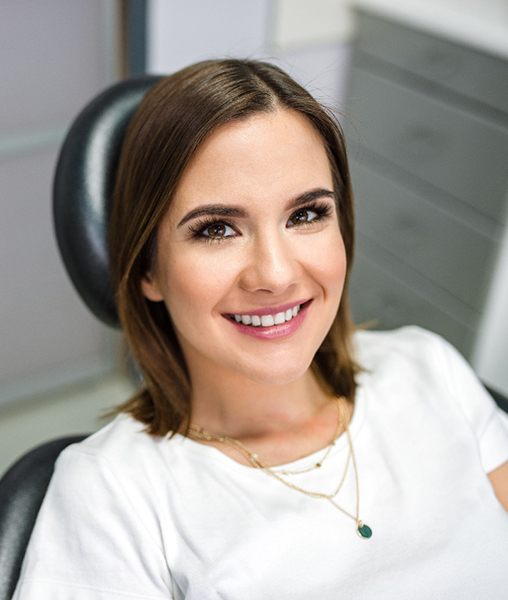 After your dental implant placement surgery, you'll get to begin your recovery. Don't worry — most patients are feeling well enough to return to work within a day or two. As long as you follow the post-op instructions from your implant dentist in York, Dr. Cyriac, your chances of running into a problem are minimal. Of course, we urge you to contact our practice with any questions or concerns.
Here is a brief explanation of what you can expect after your surgery:
What to Do Directly After Dental Implant Surgery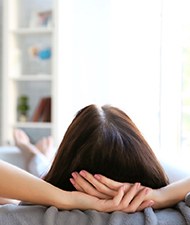 In the first day or two after your surgery, you should get plenty of rest and avoid intense physical exertion. You also need to take some steps to protect your surgical sites. For example, it is important that you do not disturb the blood clots that are forming where the implants were inserted. To protect them, you should:
Avoid smoking
Do not spit
Do not use drinking straws
Resist any temptation to touch the surgical sites with your tongue or fingers
Common Side-Effects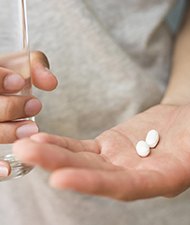 During your recovery, you can expect to experience some swelling, intermittent bleeding, and general discomfort. These are relatively mild for most patients and are easy to manage if you properly follow your dental implant post-op instructions in York. You should:
Take painkillers as directed.
Apply gauze with light pressure to control bleeding.
Use ice on your face to control swelling. Apply it for 20 minutes at a time, and then wait 20 minutes before applying it again.
If any of your post-op side effects seem unusually severe or do not begin to subside after a few days to a week, call our practice to request an appointment to address the situation.
Diet Guidelines After Surgery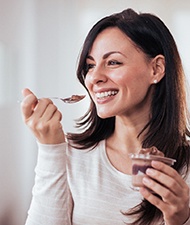 The first few days after you receive your dental implants in York, it's best to stick to a no-chew diet. Things like mashed potatoes, yogurt, ice cream (without hard add-ins), pudding, and applesauce are all acceptable choices. Later, you can graduate to a fork-tender diet, which includes things like soft breads and pasta. Depending on how many implants you received, you will eventually be able to resume eating most foods, but it would be best to avoid especially crunchy and hard foods until after you receive your permanent implant restorations.
Health & Oral Hygiene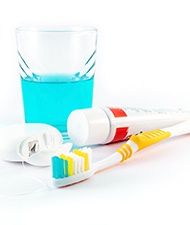 You should stick to your oral hygiene routine during your recovery, but be very careful that your toothbrush doesn't irritate your surgical sites. Rinsing with warm saltwater two or three times each day can help to keep swelling and discomfort to a minimum. If you have a prescription mouth rinse, be sure to use it as directed. However, you should avoid the use of mouthwashes with a high alcohol content, such as Scope or Listerine.
What to Do After Your New Teeth Are Attached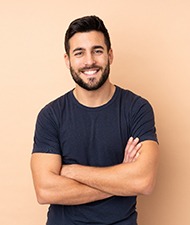 After your permanent restorations are attached to your implants, you might experience a bit of soreness in your gums, but this is easy to manage to pain medication. It is unlikely that you will notice any bleeding or swelling. You will soon be able to enjoy all the wonderful benefits of your new smile!