Dental Crowns – York, PA
Renew the Appearance and Function of Damaged Teeth
Unlike most parts of the human body, teeth do not have the capacity to heal themselves. Therefore, when a tooth suffers significant damage, seeking out restorative dental care is a necessity. There are a number of treatments that a dentist can use to help a patient regain full oral function, one of which is dental crowns. A dental crown has the potential to renew the strength, structure, and function of a tooth that has suffered harm.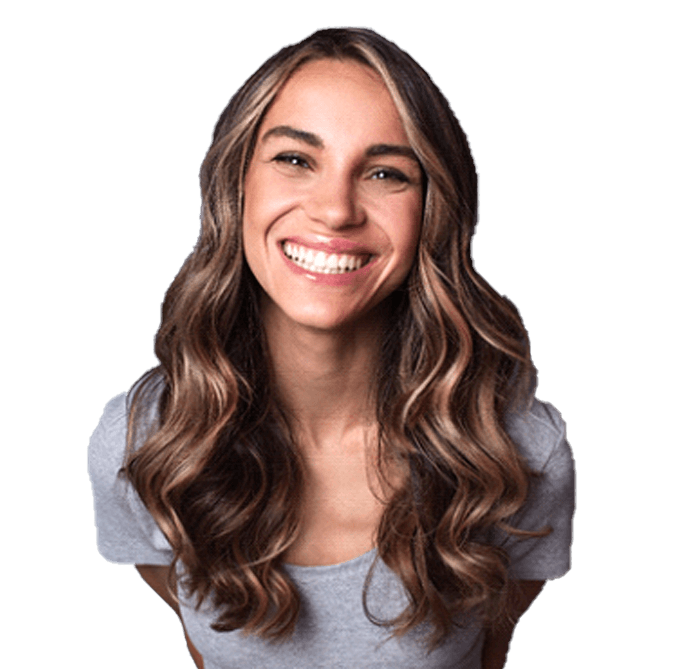 Why Choose York Smile Care for Dental Crowns?
Dentist with 25+ Years of Experience
All-Porcelain Restorations Available
Comfortable, Compassionate Care
What Is a Dental Crown? Do I Need One?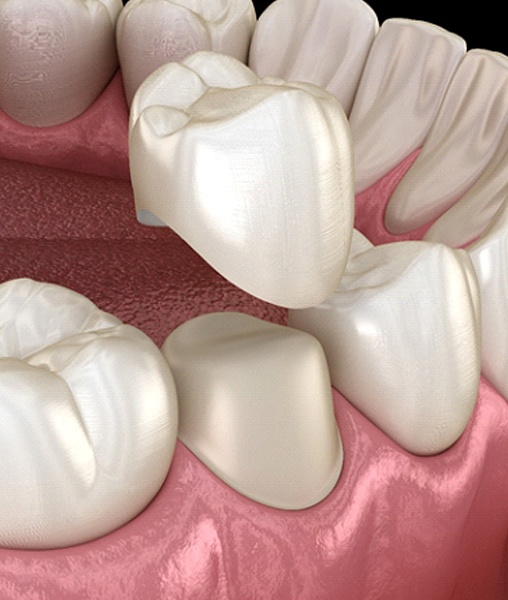 A dental crown is a custom-designed "cap" that covers the entire top portion of a tooth (everything that is visible above the gumline). In most cases, a crown's purpose is to protect a damaged tooth from further harm. However, a crown might also be used to enhance a tooth's appearance, solve occlusion (bite) problems, or support a bridge. Crowns can be constructed out of various materials, including different types of metals and high-grade porcelain.
Dr. Cyriac is the best person to determine whether you require a crown. However, some indications that you might benefit from this treatment include:
You have old, damaged crowns that are due for replacement
You have significant dental decay in a tooth that cannot be repaired with a filling, inlay, or onlay
You have cracked tooth syndrome
Bruxism (teeth grinding) has caused significant wear and tear to your teeth
You would like to improve the appearance of a misshapen tooth
You are missing one or more teeth
The Dental Crown Procedure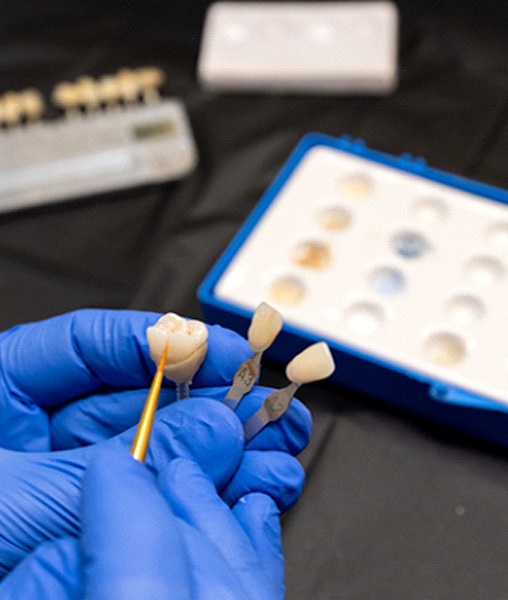 The process for designing and placing a crown usually requires two or three appointments. At the first appointment, Dr. Cyriac prepares a tooth by removing a portion of its enamel. This step is necessary to ensure that the crown will look natural and will not interfere with your bite. Then, our team takes some images and impressions of the tooth and the surrounding dentition. Before you leave this first appointment, you'll receive a temporary crown to protect your tooth while a dental laboratory fabricates your permanent one.
Dr. Cyriac gives the dental lab detailed notes about the color, size, and shape of your crown to ensure that they create the perfect restoration for you. Once your crown is ready, you'll return to our office so your dentist can verify its fit before cementing it onto your tooth.
Benefits of Dental Crowns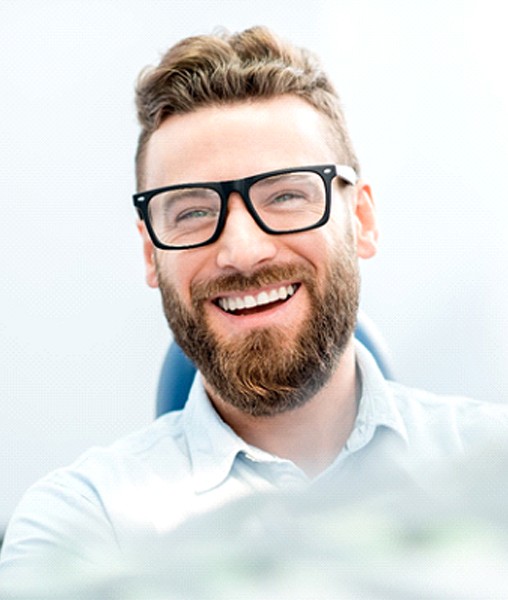 Some of the most outstanding benefits of dental crowns include:
Porcelain crowns look and feel very natural, a fact that makes them the favored choice for front teeth
Metal crowns offer unsurpassed durability and can easily withstand the pressure that back teeth are subjected to on a daily basis
Crowns can create a more harmonious bite
By protecting damaged teeth, crowns can prevent the need for extractions and tooth replacement
In most cases, dental insurance covers about 50 percent of the cost of crowns
A crown may last for well over 10 years before replacement becomes necessary