Teeth In A Day With All on 4 Implants – York, PA
Restore Your Smile in Record Time
Do you have failing, broken, or missing teeth? Do you wear dentures, but you are tired of them slipping around and you want a better and permanent solution? We can help with a fixed hybrid denture that is permanently placed.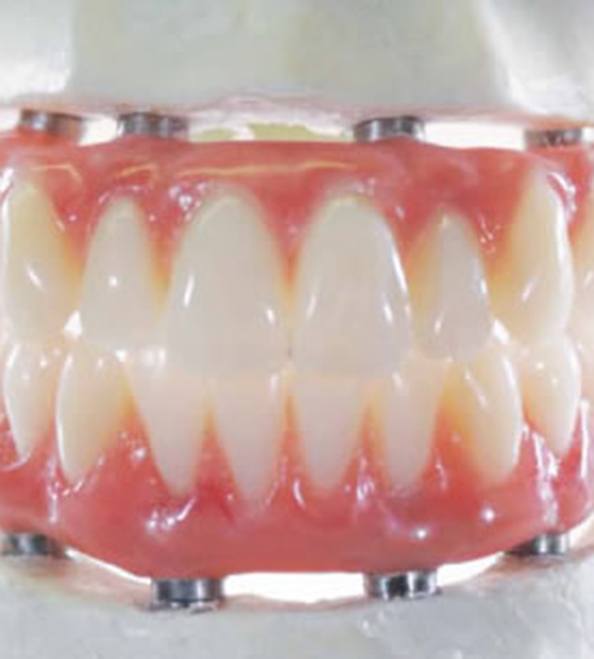 How Would You Like to Have a Full Set of Teeth in Just One Day?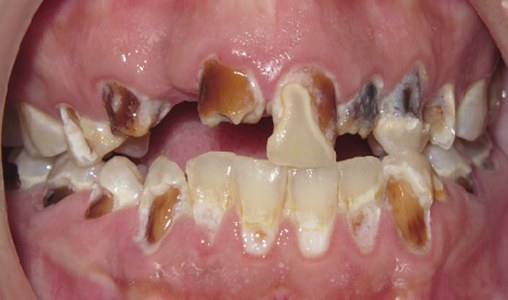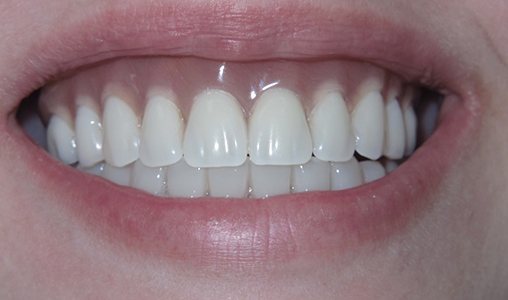 All on 4 is a special technique that was developed as a way to provide tooth replacement for the complete upper and lower dental arches. This treatment provides a patient with a new set of teeth that is anchored by as few as four dental implants — all in a single day.
All on 4 is the ideal option for many patients who have failing or missing dentition and who do not want to put up with the embarrassment of loose and ill-fitting dentures. All on 4 provides a stronger bite and more natural fit and feel than traditional dentures.
The Benefits of All on 4 Teeth in a Day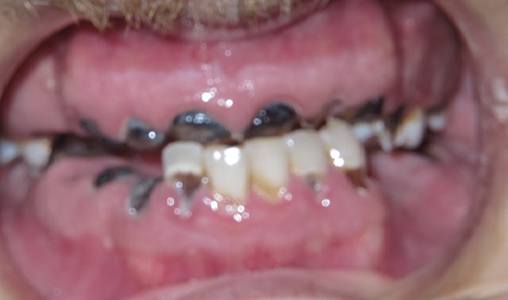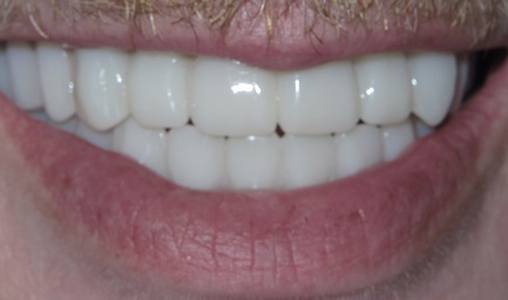 The procedure uses just 4 – 6 dental implants to secure each arch of prosthetic teeth.
We use top-quality restorations that work even for many patients who have experienced bone loss. (Keep in mind, however that in cases of severe bone loss and severe alveolar atrophy, a bone graft may be necessary.)
You get teeth right away. Our patients leave our office with a brand new smile.
The recovery time is minimal.
All on 4 is cost-effective when compared to other implant procedures.
When all of your teeth are missing, this dental implant treatment is the best way to replace those missing teeth.
The All on 4 Dental Implant Procedure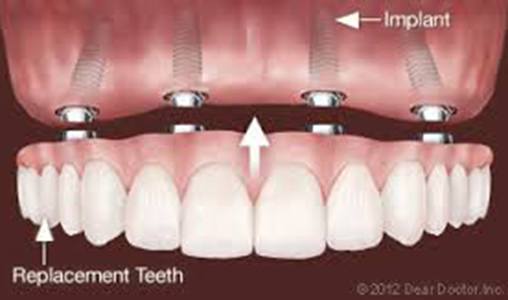 A dental implant is a prosthetic tooth root that is constructed out of a titanium alloy. Titanium is the material of choice because it has the ability to bond with the surrounding tissue. This stabilizes the implant and prevents future bone loss. Dental implants serve as the anchors for a fixed hybrid bridge/denture.
In order for us to assess your case, you will need to attend an initial consultation. During your appointment, we will determine if you are a candidate for All on 4 Teeth in a Day and answer your questions about the treatment. We will take some X-Rays, perform a scan with our CBCT machine, take some impressions, and gather other images as needed. We will also determine whether you need extractions or other procedures prior to your implant treatment.
Immediately after the consultation, we will schedule you for final impressions, bite registrations, and any additional images that are needed. Then, we'll send that data to a laboratory that will create your prosthesis and a surgical guide. Once that is ready, you'll be scheduled for your surgery. The surgery includes any necessary extractions, the placement of dental implants, and the placement of "Teeth In A Day," your long-term temporary new implant-supported bridge. This long-term temporary bridge is made of acrylic and reinforced with metal framework and it can be used a for a long period of time, but it is not durable as the final bridge. Six months after the implant placement, we can start the process for making more durable final bridge.
Four dental implants are inserted in a jaw in a way that will allow them to bond securely with the surrounding bone.
The implants in the back part of the jaw are inserted at an angle to achieve maximum implant-to-bone contact.
Once the implants are in place, abutments will be attached to them. The abutments will secure the denture in place.
Because only four dental implants are used, the entire process is less invasive and more efficient than other types of dental implant treatment.
One of the beautiful things about this procedure is its sheer convenience. Special implants were developed for it; they allow for the immediate fixing of prosthetic teeth to the abutments. This means that with just four implants, patients can leave our office with a beautiful set of replacement teeth in a single appointment!
The new teeth are fixed permanently in place, so there will never be a need for patients to be without teeth or to endure the inconveniences of traditional dentures. The patient arrives in the morning with an incomplete smile and leaves with a new, radiant, and complete grin!
Dental Implants vs Traditional Dentures
| | |
| --- | --- |
| Dental Implants | Dentures |
| Secure and confident smile | May become loose over time |
| Preserves jawbone | Does not prevent jawbone loss |
| Provides normal bite force | Provides reduced bite force |
| Supports normal, healthy digestion | Hinders proper digestion |
| Provides long-term stability | Requires periodic adjustments |
| No denture adhesive necessary | Denture adhesive required |
| No acrylic on your palate | Acrylic on the roof of your mouth |
| Enjoy all your favorite foods again | Limited food choices |
Why Choose Dr. Biju Cyriac For Your Dental Implant Placement and Restoration
Dr. Cyriac is a highly skilled, compassionate dentist who is devoted to the needs of each patient.
* 25 years of clinical experience
* Advanced post-graduate training and excels in the fields of:
Surgical implant placement and restoration (Over 2000 implants placed in 14 years)
Bone grafting and sinus lifts
Occlusion and TMJ
All-On-4 Teeth In A Day
Sedation dentistry
*One of the highest implant success rates using cutting-edge, 3D Cone Beam CT Technology and computer guided surgery for precise implant placement.
3D images of your teeth, bone, and sinuses are taken to determine:
If you have enough jawbone volume to support implants
If bone grafting is needed
Exact size and location of implants
Claim Your Free Consultation Offer Right Now