Replace Missing Teeth – York, PA
Don't Leave Your Smile Incomplete
If you don't have a complete set of teeth, you won't be able to enjoy certain foods as easily and may have trouble pronouncing words. And if the tooth was located near the front of your mouth, the gap could make you feel very self-conscious about smiling. Leaving an empty space alone is never a good idea; instead, contact York Smile Care as soon as you can to learn more about the different restorations Dr. Cyriac offers to replace missing teeth in York, PA.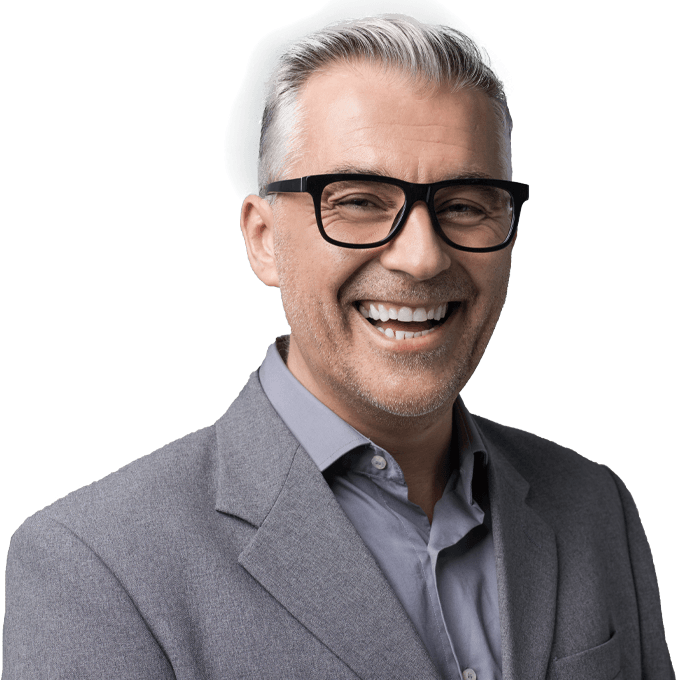 Why Choose York Smile Care to Replace Missing Teeth?
Start-to-Finish Implant Placement
Lifelike Dentures
and Bridges
Experienced Dentist and Friendly Team
Dental
Bridges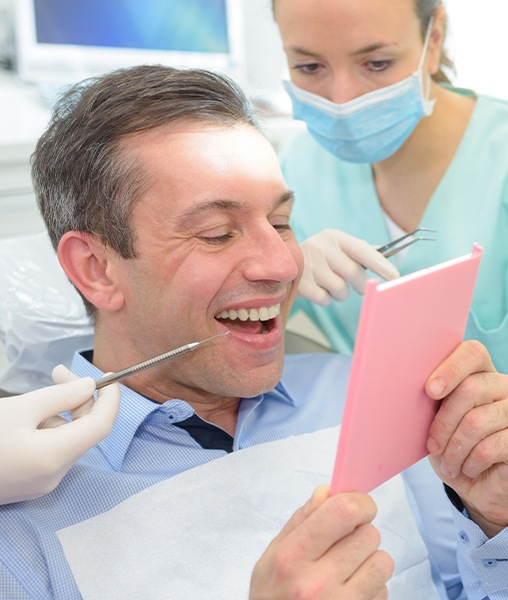 We might suggest a dental bridge if you've only lost one tooth or a few teeth in a row. Two dazzling porcelain crowns suspend one or more lifelike false teeth between them. Said crowns will use your natural teeth for support. By literally "bridging" the gap in your smile, we can restore your mouth's ability to function normally while also preventing the remaining teeth from drifting out of their proper positions. A bridge can last anywhere from 5 to 15 years.
Dental
Implants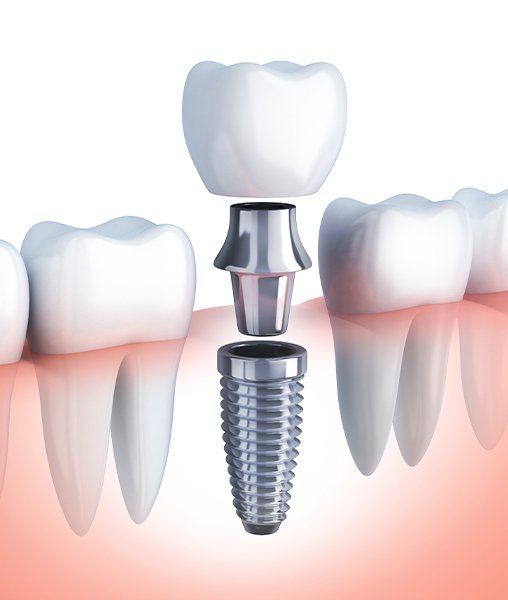 With advancing age, people have the propensity to lose their teeth. Tooth decay, gum disease, trauma, accidents, and tooth wear are among the leading causes of tooth loss in human dentition. Prevention of dental and oral diseases in addition to intervention in early disease stages is essential for ensuring the longevity of natural teeth. Tooth loss can cause structural, functional, as well as psychological trauma to affected individuals. People often cannot perform everyday activities and functions such as eating, biting, and chewing food as well as drinking water. You may also have speech abnormalities that develop with the loss of natural teeth. Tooth loss can result in a loss of confidence at work, and this can have financial consequences on your life. Dr. Cyriac offers the healthiest replacement in the form of dental implants for empty spaces due to loss of natural teeth.
Learn More About Dental Implants
Dentures &
Partial Dentures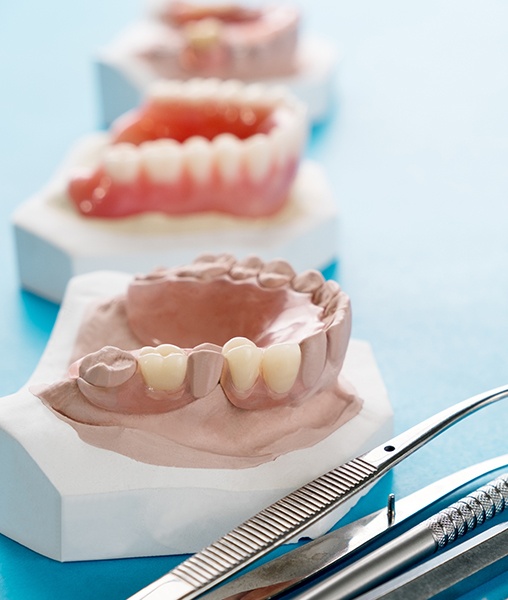 Of course, you can't talk about new teeth without considering dentures, which have been used for centuries and have become more attractive and comfortable over time. A traditional set of full dentures sits directly on the gums and takes the place of an entire arch of teeth; partial dentures, on the other hand, are only used to fill in gaps in specific areas of the mouth and rely on metal clasps to stay in place.
Snap-On
Dentures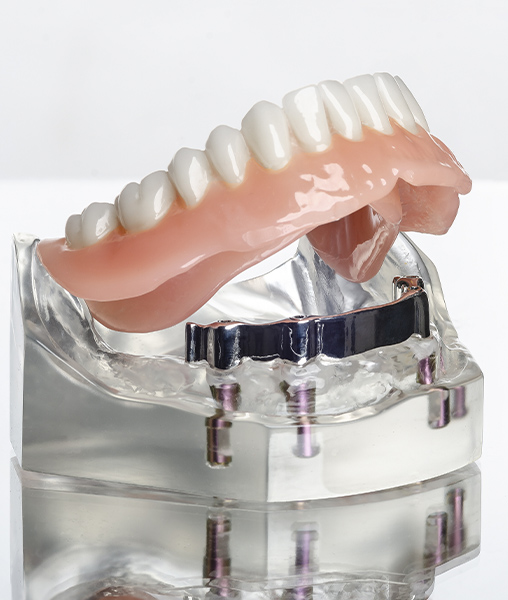 Snap-On dentures provide a very affordable alternative for tooth replacement, plus they can usually be made and placed faster compared to traditional dentures. Despite their lower cost, they still have a lifelike appearance and help a patient recover most of their bite strength, enabling them to eat and smile with confidence again. A snap-on denture may also be recommended for a patient while they wait for their final denture to be finished.
Mini Dental Implants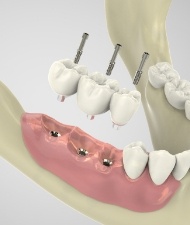 Mini dental implants are used to hold your Snap-On Denture in place. A mini dental implant has a much smaller diameter than a conventional implant but is made from the same kind of material. Instead of a post, mini dental implants have screws that can be placed through the gums to reach the jawbone. This speeds up the process and results in faster healing time (since there's no need for sutures to close the gums). Mini implants are often offered to patients who have lost bone density but don't want to undergo a bone graft.
Teeth
in a Day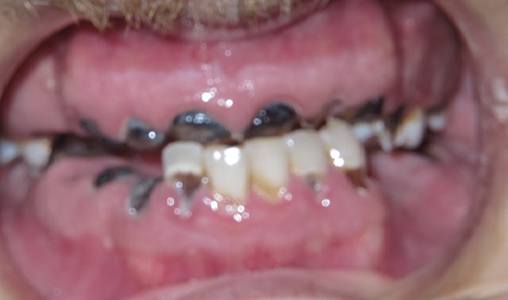 Do you like the idea of getting dental implant but don't want to have to go without teeth for several months while your gums are healing after surgery? At York Smile Care, we offer Teeth in a Day, which means that you can have a complete and fully functioning grin on the same day that we place your implants. To learn whether you're a good candidate, be sure to contact our office to schedule a consultation today!