Invisalign – York, PA
Invisible Treatment, Gorgeous Results
Previously, straightening your teeth required years of wearing silver brackets and wires. The good news is that there is now an invisible treatment that offers gorgeous results: Invisalign in York. The clear aligners aren't just incredibly reliable, they are also entirely removable and practically undetectable. Sound like the teeth-straightening solution you've been looking for? Then don't hesitate to get in touch with our team or read on!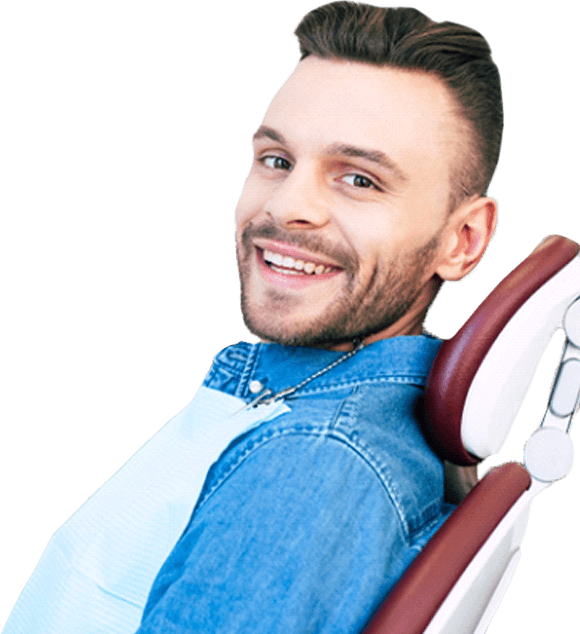 Why Choose York Smile Care for Invisalign?
Highly-Trained and Experienced Dentist
Treatments Personalized for Every Patient
Convenient Appointment Times
How Invisalign Works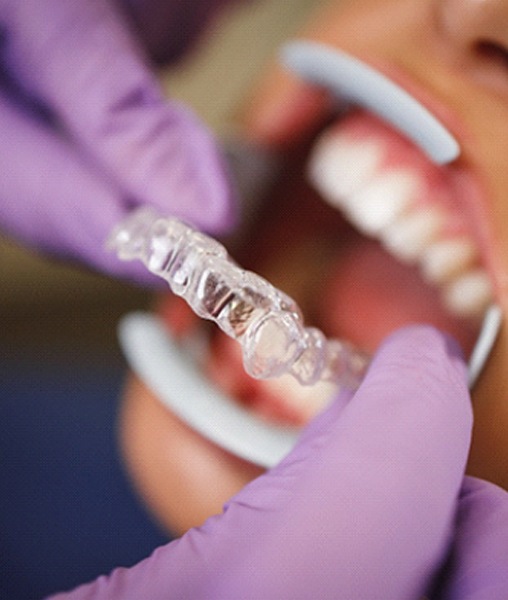 With no brackets and wires, you may be wondering how Invisalign works to straighten your teeth. Essentially, our York dentist will create a custom series of clear aligners that incrementally move your teeth closer and closer to their perfectly aligned positions. Wearing the trays for 20-22 hours a day will place just enough pressure on them to gently encourage them to move. Each aligner you will wear for 1-2 weeks at a time, and the next tray will pick up where the previous one left off. By the time you've worked through the entire series, you'll have the straight teeth and gorgeous smile you've been dreaming of!
Indications for Invisalign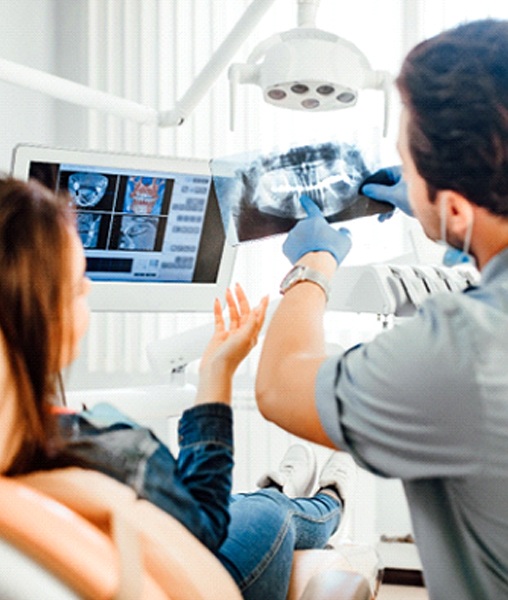 Currently, more than 10 million patients have used Invisalign to achieve their smile goals. Some of the most common orthodontic issues that the clear aligners can correct are:
Crowded Teeth
Overcrowding can negatively impact both the look and function of your smile. Luckily, Invisalign's clear aligners can guide your teeth back into their properly aligned positions, addressing overlapping and crooked teeth.
Gaps Between Teeth
Spaced-out teeth are another common orthodontic problem that can take a toll on your self-confidence and your oral health. Don't worry – Invisalign can address this issue as well, gently guiding your teeth into their ideal places.
Bite Alignment
Misaligned teeth aren't the only reason patients seek out Invisalign – bite problems need to be corrected too! With the use of accessories, like rubber bands, the clear aligners can address overbites, underbites, and more.
The Benefits of Invisalign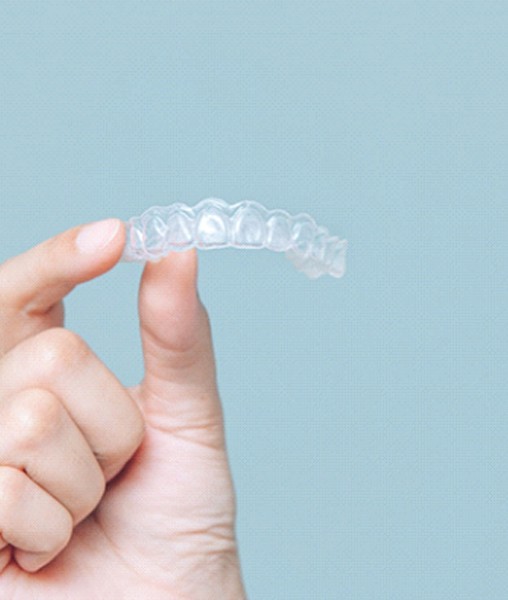 Invisalign is well known for its practically undetectable approach to teeth-straightening. Of course, there are several other benefits that make it one of the most popular treatments, including:
Removable trays
No dietary restrictions
Hassle-free oral hygiene
Fewer check-in appointments
Comfortable trays
Shorter treatment timeline (on average)
Understanding the Cost of Invisalign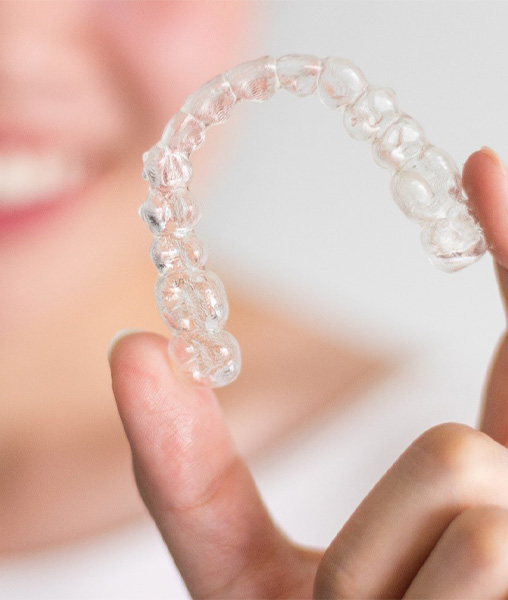 Invisalign can be an excellent choice for straightening your smile, but how much will it cost? Every treatment is personalized, so you can expect the final price to be different for every patient. Our team will give you an estimate during your initial consultation so that you have a reliable idea of how much you can expect to pay by the end of the process. We'll also review your payment options with you to make managing the cost of Invisalign in York easier.
Factors That Affect the Cost of Invisalign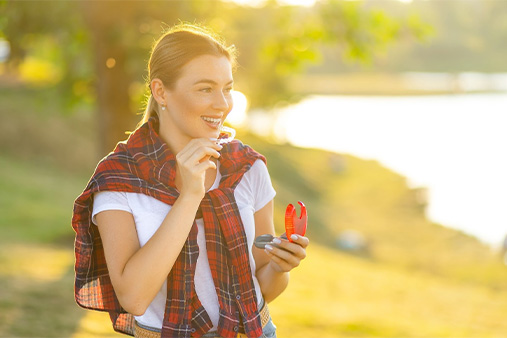 There are several variables that must be considered when putting together an estimate for Invisalign treatment. Some of the most important factors include:
The number of arches being treated. Most of the time, you'll wear Invisalign on both rows of teeth. But if you only have one arch that needs to be straightened, you can expect the cost of your treatment to be lower.
The complexity of your case. More extensive orthodontic issues usually require more aligners to correct and thus are more costly to treat.
Your ability to comply with the treatment. You need to wear each aligner in the series for about two weeks. If an aligner is broken or lost before you're done with it, you'll likely need to pay for a replacement.
Invisalign vs. Smile Direct Club™: Which Costs More?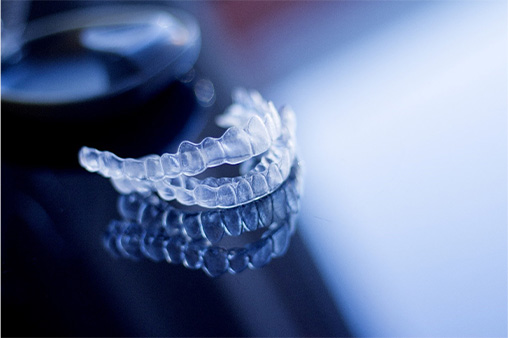 Smile Direct Club™ is a DIY clear aligner treatment. It does tend to cost less than Invisalign, but remember that a lower price doesn't necessarily mean better treatment. With Smile Direct Club™, you don't have the benefit of having a dental expert directly overseeing the entire process; as such, there's a higher risk of problems occurring. Meanwhile, with Invisalign, the York Smile Care team will be with you every step of the way to make sure there aren't any complications.
Does Dental Insurance Cover Invisalign?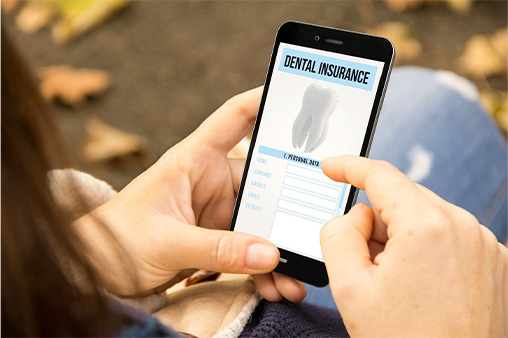 Invisalign is classified as an orthodontic treatment, so whether it's covered by your dental insurance policy depends on your carrier's approach to orthodontic care. Some plans might not include orthodontic coverage at all; others do provide such coverage but may have limitations, such as only paying for children's treatments. If you're unclear about what is and isn't covered under your plan, our team can go over the details with you.
Options for Making Invisalign Affordable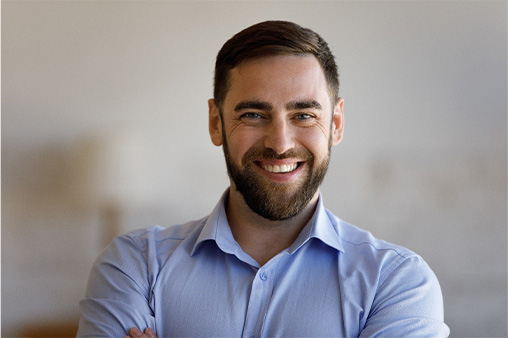 We give our patients the option to break up the cost of their care through CareCredit or LendingClub. Both of these third-party financing companies offer multiple low-to-no-interest plans so that you can pick one that fits your budget. Our team will be more than happy to explain more about how financing works at our practice and how you can use it to manage the cost of lengthier treatments like Invisalign.
Invisalign FAQs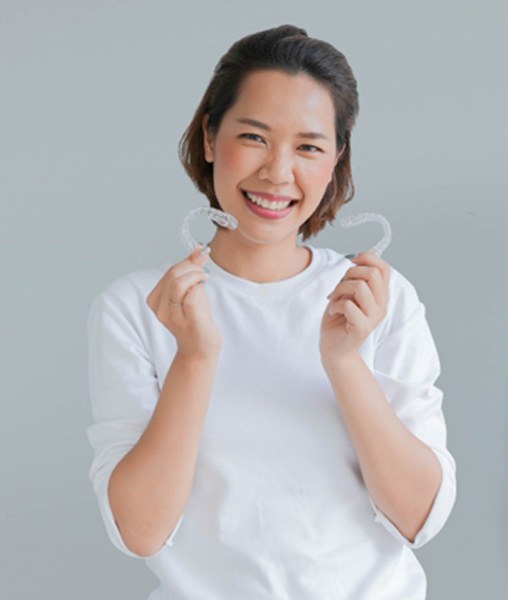 It's true; Invisalign has helped more than 12 million patients achieve their smile goals, making their clear aligner treatment a household name. With that said, it's completely normal to still have questions about it. How long does it take? Will it hurt? What can I eat? Don't worry – you'll find the answers to these and other frequently asked questions right here.
How Long Does Invisalign Take?
Since Invisalign isn't a one-size-fits-all treatment, there isn't a one-size-fits-all treatment timeline. The average, however, is 12 to 18 months. Of course, you'll be given an estimate upfront after we've reviewed important factors like the severity of your misalignment and how many aligners are needed.
Important note: how well you follow the treatment guidelines, such as wearing your aligners for 20-22 hours a day, will also play a role in how long your clear aligner treatment takes. So, make sure to prioritize all of our dentist's instructions – you'll be thankful you did!
Does Invisalign Hurt?
Guiding your teeth into their properly aligned positions requires some pressure, which can result in soreness. There IS a silver lining: that means your treatment is working! Plus, there are several ways you can help alleviate any discomfort you experience, including placing a cold compress against the outside of your cheek, sipping on cold water, and taking an over-the-counter pain reliever.
Can You Eat with Invisalign?
One of the biggest perks that Invisalign offers patients is no dietary restrictions! Since the aligners are removable you can eat whatever you'd like (as long as you remove your trays first). If you have attachments, then it's a good idea to exercise caution with hard, sticky, and chewy foods that could put enough pressure on them to break off.
How Do I Clean My Invisalign?
Good news: cleaning your aligners doesn't require anything too complicated. On the contrary, many patients make it way more of a hassle than it needs to be. The first step is always removing your aligners before eating or drinking anything (other than water). Second, use a soft-bristled toothbrush and some lukewarm water to gently scrub each surface of your aligners after every meal. Lastly, soak your aligners in the cleaning crystals as needed for about 15 minutes at a time.
Who is a Candidate for Invisalign?
Fortunately, Invisalign can correct crowded and gapped teeth as well as bite issues. As a result, the clear aligners are an ideal solution for many patients! As always, the best way to find out if you're a candidate is by scheduling a consultation. That way, our York dentist can conduct an exam, ask you questions, and learn more about your dental needs. At this point, they will be able to determine if Invisalign is the best teeth-straightening solution for you.