Cosmetic Dentistry – York, PA
Keeping Your Smile in Top Condition
Whether it's by closing gaps or getting rid of stains, Dr. Cyriac loves the chance to improve the appearance of his patients' teeth. During your initial consultation, we'll ask you what kind of changes you want to make so that we have a clear idea of what you're expecting. Then, we can begin the process of building your dream smile by selecting the right service(s) for your needs! Call us today to schedule your appointment to discuss options for cosmetic denitstry in York, PA.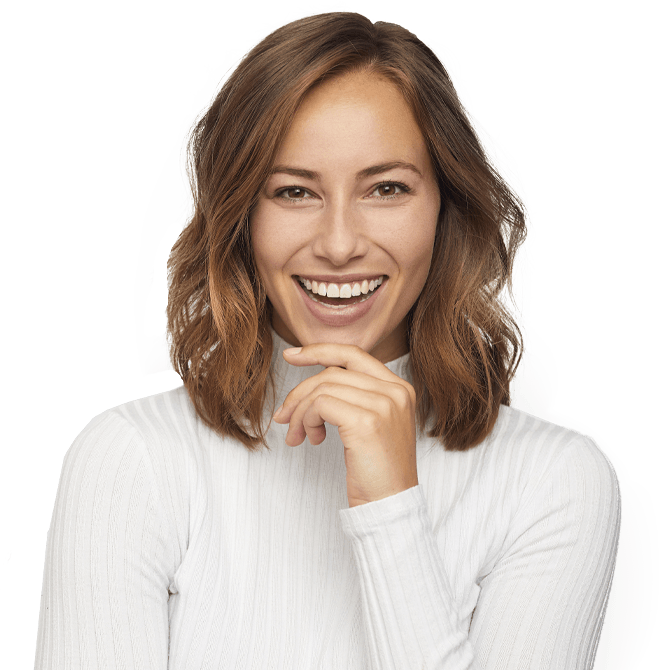 Why Choose York Smile Care for Cosmetic Dentistry?
Unmatched Results with Whitepearl Extreme Whitening
No-Prep Lumineers®
Available
Complete
Smile Makeovers
Porcelain Veneers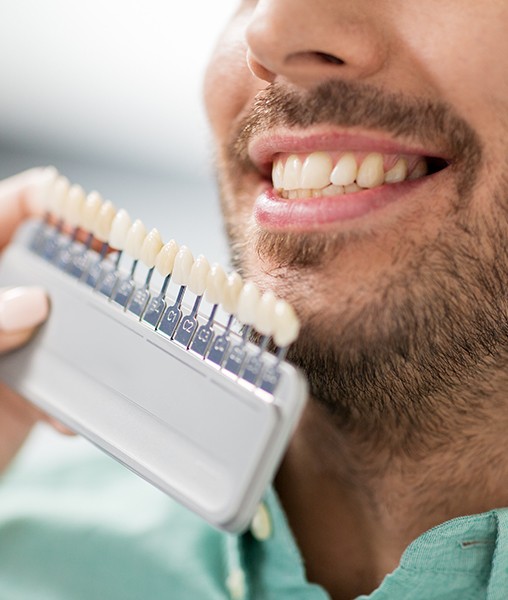 When the entire smile needs to be reshaped and redesigned, veneers can be a great solution. A veneer is a thin shell that covers the front part of your teeth to hide stains, cracks, spaces, chips, misalignments, and other flaws. This way, you can correct many serious issues at once with a single procedure. You can easily take care of veneers with regular brushing and flossing, and you can expect them to last up to 15 years or longer with the right maintenance.
Lumineers®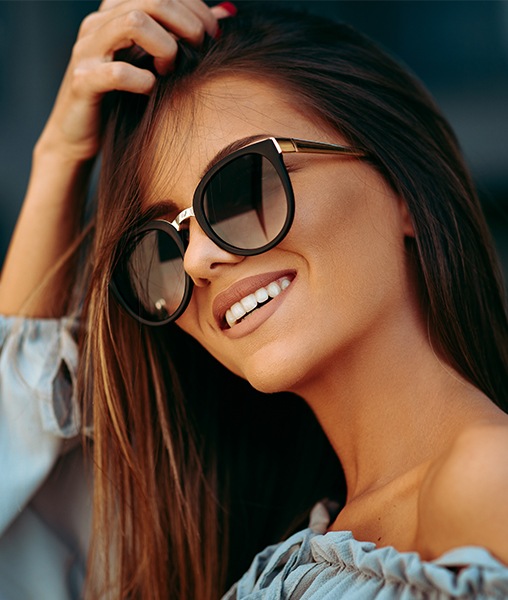 Looking for a gentler alternative to veneers that doesn't require making permanent changes to your teeth's structure? Lumineers by Cerinate are extremely thin compared to regular veneers – in fact, their thickness is about on par with a contact lens. As such, they can be placed on the teeth right away without needing to remove any enamel first. This makes them a better option for patients with particularly sensitive teeth, and the procedure can be reversed later if need be.
Metal-Free
Dental Restorations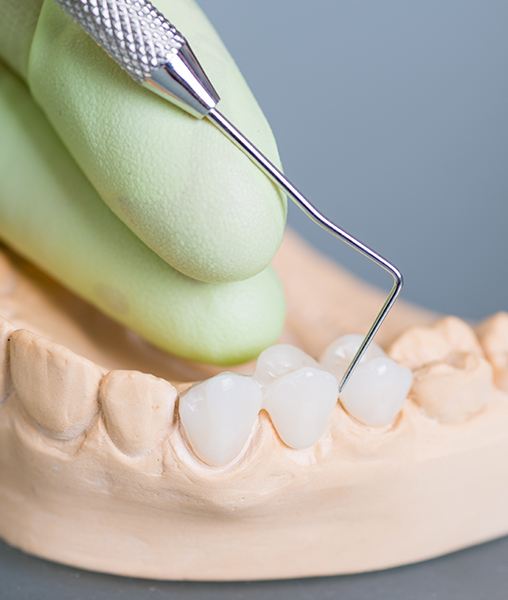 We believe that the restorations used to protect and strengthen your teeth should be durable and attractive. We offer BruxZir® brand crowns, which are made from dazzling, long-lasting zirconia. Studies have shown these crowns to be highly durable and unlikely to fracture. They also provide dramatic improvements for your smile; many patients greatly prefer them over metal restorations for this very reason. We also have metal-free fillings as an image-friendly way to repair cavities.
Dental
Bonding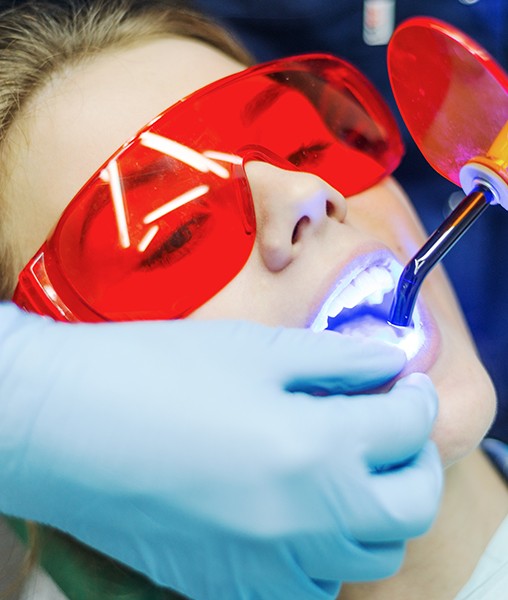 Like veneers, direct bonding is a versatile method for improving the appearance of your teeth. It's mainly suitable for making smaller changes and can be completed in one visit. By placing composite resin on your teeth and appropriately shading and sculpting, we can eliminate small gaps or cracks; we can also hide stains that professional whitening wouldn't be able to remove. This safe, affordable, and attractive procedure can last for up to 10 years as long as you're performing proper maintenance.
Teeth
Whitening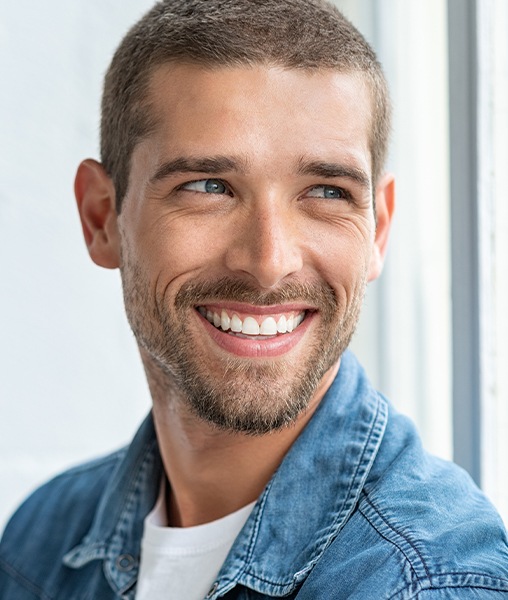 If you've tried do-it-yourself teeth whitening options at home, you might have been disappointed with the results. To brighten your smile as much as possible, Dr. Cyriac has spent countless hours researching different techniques. After much effort, he has developed an extremely effective treatment known as "Whitepearl Extreme Whitening." This unique approach combines the immediate results of an in-office procedure with the longer-lasting results of a take-home kit. We can also offer a traditional at-home treatment with custom whitening trays.
Learn More About Teeth Whitening
Gum Recontouring/
Crown Lengthening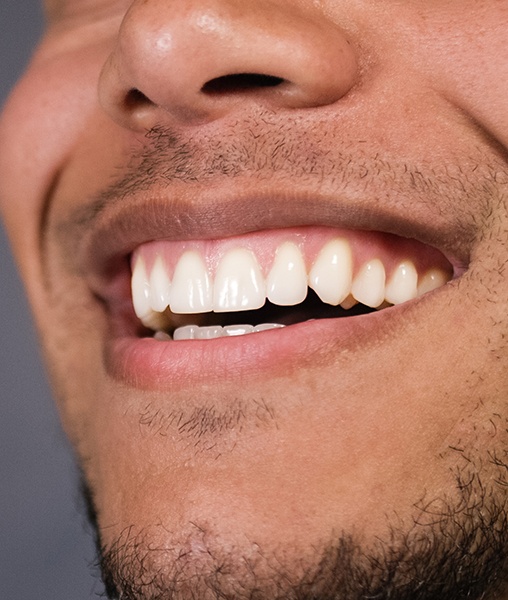 Do your teeth appear shorter than normal? In reality, they could be partially covered by your gums. A gum recontouring procedure removes unnecessary tissue to expose more of your enamel and bring balance to your smile. A similar procedure called crown lengthening can be used to make room for a new restoration on a broken or decayed tooth. If you have a "gummy smile," call our dental office to see if gum recontouring could be the answer you're looking for.
Smile
Makeovers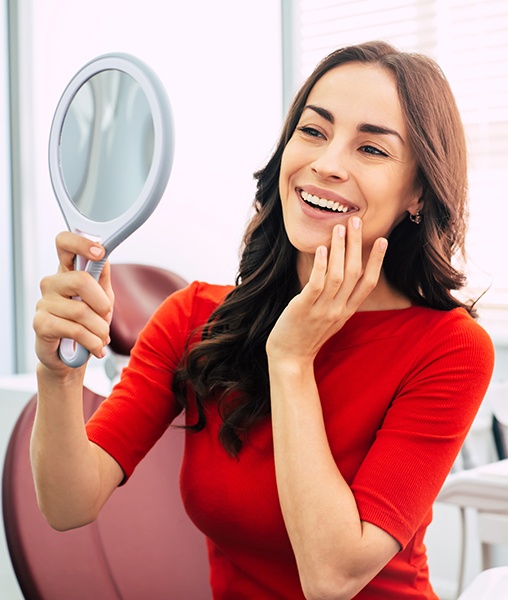 Over time, all of your teeth could become worn down or discolored. It'll take careful planning and expertly chosen treatments to make your smile gleam again. For your smile makeover, we'll perform a thorough examination before devising a treatment plan that combines veneers, Lumineers, crowns, dental implants, direct bonding, teeth whitening, and other treatments as needed. The results can be dramatic, and in the long run, will give your self-esteem (and your oral health) a much-needed boost!