Dentures – York, PA
More Comfortable, Durable, and Lifelike Than Ever Before
For centuries now, patients struggling with tooth loss have turned to dentures. While this tried-and-true solution has been popular for decades, advancements in recent years have made them more comfortable, durable, and lifelike than ever before. So, it's not too surprising that they continue to be one of the most sought-after tooth-replacement options. To learn more, don't hesitate to get in touch with our team. Otherwise, you can keep reading!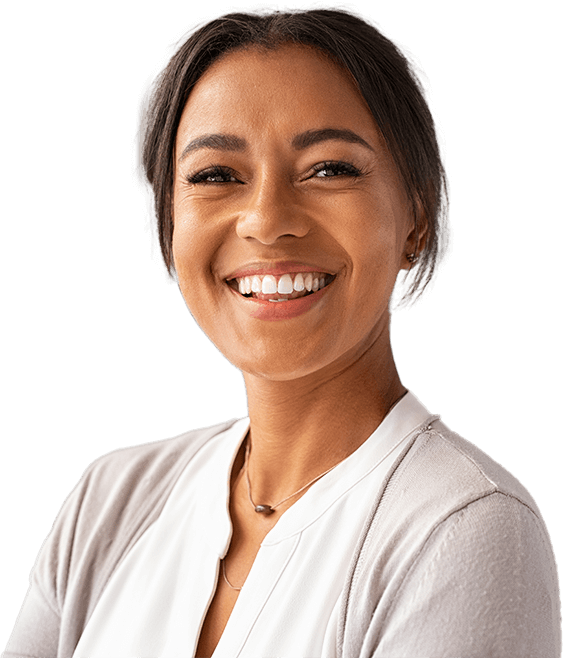 Why Choose York Smile Care for Dentures?
Experienced Dentist and Friendly Team
Lifelike, Custom-Made Dentures
Start-to-Finish Implant Placement
Who Is a Good Candidate for Dentures?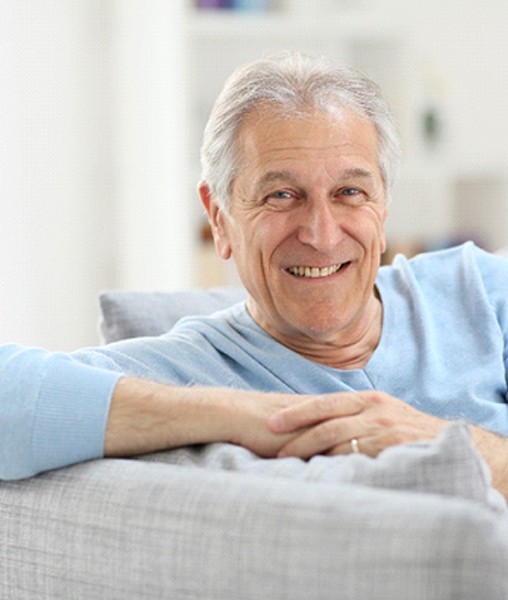 Are you struggling with moderate to advanced tooth loss? If so, then you may be a candidate for dentures in York. This effective tooth-replacement solution is designed to restore your smile, bite, and speech, improving your overall quality of life in the process. Thanks to advancements in dentistry and technology, nearly everyone is a candidate! In fact, even if an existing dental concern is present, like a damaged tooth or gum disease, a preliminary treatment can restore your oral health in preparation for your dentures.
Types of Dentures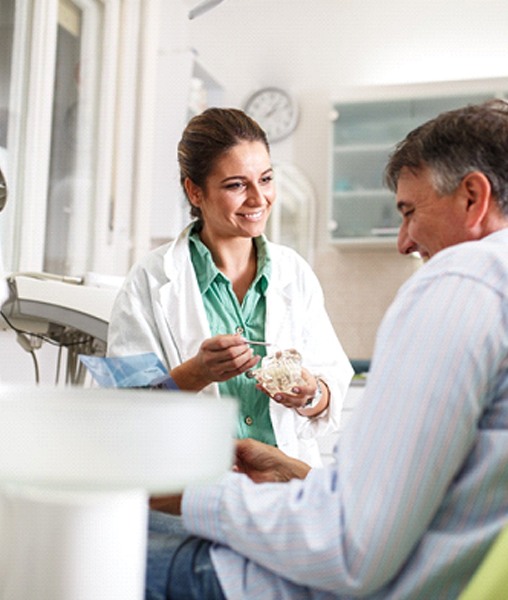 As mentioned above, dentures can restore your ability to smile confidently, chew effectively, and speak clearly. To accomplish this, each one is custom-made to address your specific dental needs. Below are three common types:
Partial Dentures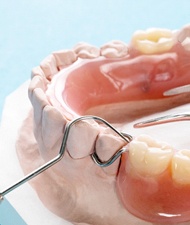 Partial dentures, as the name suggests, are designed to address partial tooth loss. So, if you still have a few of your natural teeth intact, this may be the solution you've been looking for! This appliance hides a series of metal framework underneath a gum-colored base, which clasps to your natural teeth. The lifelike prosthetic teeth seamlessly fill the gaps in your smile, providing you with a beautiful, healthy grin.
Full Dentures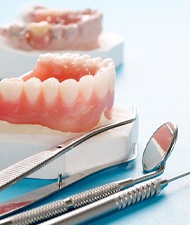 Are you missing an entire arch of teeth? Then full dentures are better suited for your dental needs. Although they also have a gum-colored base, the restoration is held in place with denture adhesive, natural suction, or a bit of both. The prosthetic teeth replace an entire arch, allowing you to smile, chew, and speak with confidence again!
Implant Dentures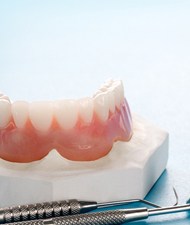 Implant dentures are a state-of-the-art approach to tooth loss that combines two tried-and-true tooth-replacement options: dentures and dental implants. With strategically placed implant posts and a custom-made denture to fit on top, patients can enjoy maximum durability, no unwanted movement, and a 20+ year lifespan.
The Benefits of Dentures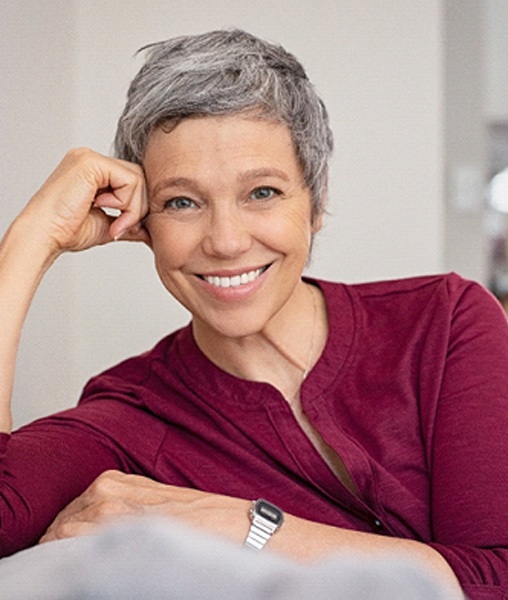 As a patient, you have numerous options to choose from to restore your smile. However, there are a few benefits that come with dentures:
Complete personalization
Cost-effective
10+ year lifespan
Easy maintenance
Preserves your youthful face shape