Porcelain Veneers – York, PA
Redesign Your Smile
Any number of issues with the color, shape, or size of your teeth can prevent you from enjoying the flawless smile that you deserve. Fortunately, there's an easy and effective way to make all of these changes at once: veneers. Dr. Cyriac can use one or more of these dazzling shells to enhance any number of teeth, leaving you with a dazzling, confident grin to show the world! Call York Smile Care today to schedule a consultation and learn more about transformative porcelain veneers in York, PA.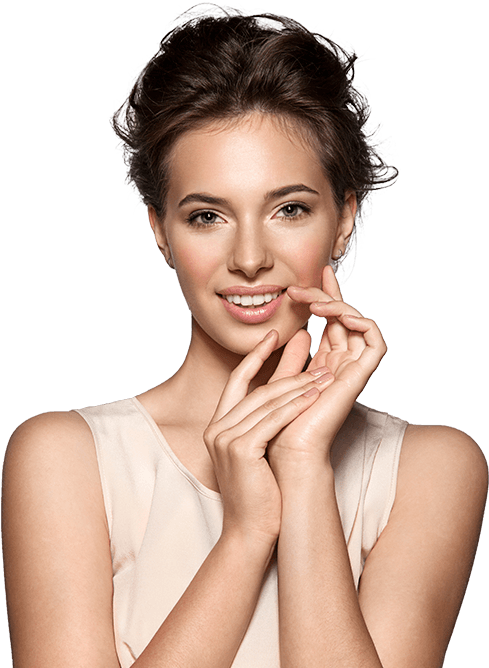 Why Choose York Smile Care for Porcelain Veneers?
No-Prep
Lumineers®
Durable
Restorations
Dentist with Over 25 Years of Experience
What Are
Porcelain Veneers?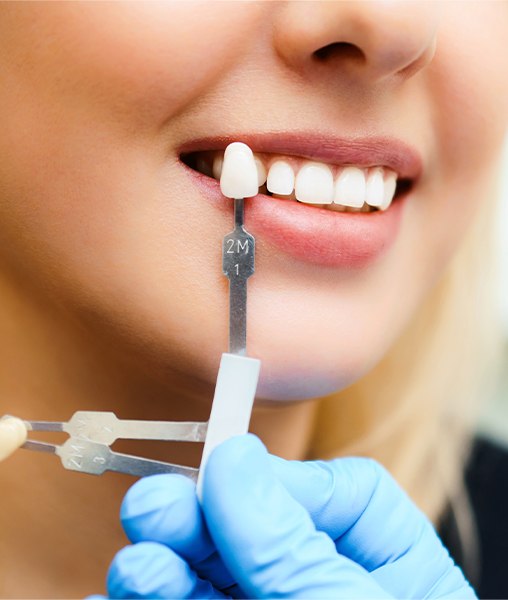 Made of tooth-colored porcelain, veneers are very thin. Unlike crowns that cover the entire tooth structure, veneers are specifically meant to only cover the front surface. They can hide severe stains, noticeable chips or cracks, spaces of a certain width, misalignments, and numerous other flaws, often at the same time.
Receiving porcelain veneers can take about two to three visits. At the first one, we'll set your expectations for what your smile will look like after the procedure. Then, after we've carefully prepared your teeth, we'll take an impression of your mouth. Said impression will be sent to a high standard laboratory, which is where the veneers themselves will be fabricated. After about 10 to 14 days, you'll return to our dental office to receive your permanent veneers. (You might be given temporary veneers during the waiting period.) The result will look and feel just like your natural teeth!
What Are
Lumineers®?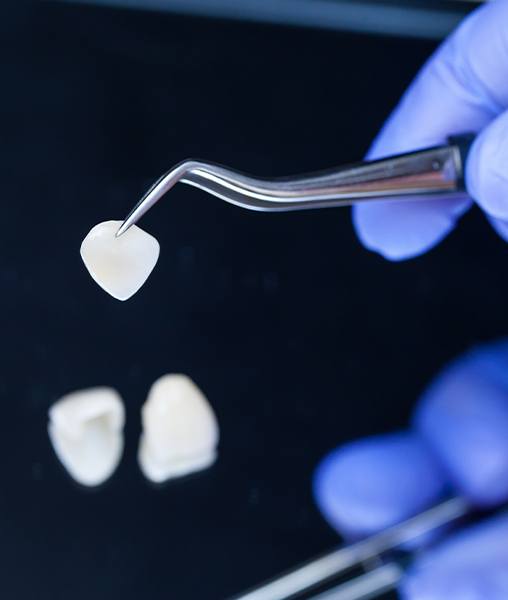 Patients with sensitive teeth might be hesitant to get veneers since enamel removal is normally required. Lumineers offer a simpler, pain-free alternative in these cases. Lumineers are about as thin as a contact lens – in other words, even thinner than traditional veneers. They can correct all the same flaws, but they can typically fit on the teeth without the need for preparation first. That means there is little to no need to remove enamel; we can simply place them on the teeth as is. Lumineers have been shown to last up to 20 years without becoming discolored.
Which Dental Veneers are
Right for Me?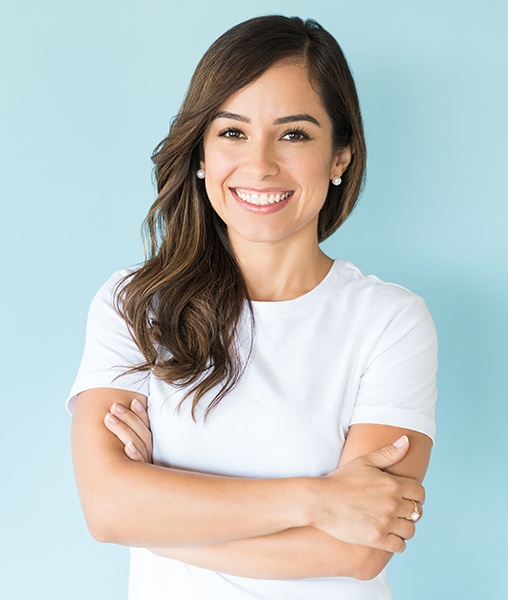 Generally, porcelain veneers last longer than Lumineers. They're also more opaque, meaning they can more effectively hide discoloration or signs of tooth decay. On the other hand, Lumineers are generally less costly and don't require permanent alterations to the tooth. They can even be removed later if you want. To help you decide whether veneers or Lumineers are best suited to your unique situation, Dr. Cyriac will explain the pros and cons of each in more detail during your first visit.