Orthodontics – York, PA
Proven Solutions for Crooked or Misaligned Smiles
Crooked teeth can make you feel uncomfortable about smiling. Moreover, they can increase the risk of cavities and gum disease (since it's harder to brush every surface of your teeth) and even cause speech difficulties and problems while chewing. If you want your smile to function well while looking its best, call York Smile Care today. Dr. Cyriac has a number of options for orthodontics in York, PA that patients of all ages can use to straighten their teeth and realign their bites.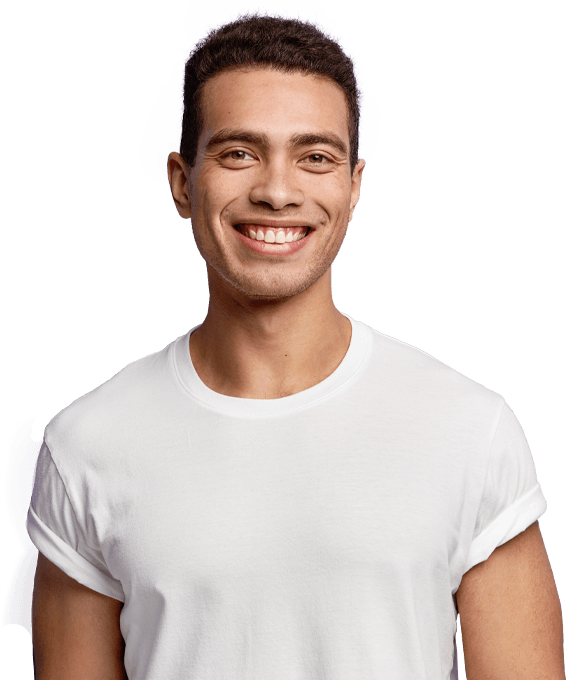 Why Choose York Smile Care for Orthodontics?
Convenient Removable
Clear Aligners
Dentist Using Powerprox
Six Month Braces®
Treatments Personalized for Every Patient
Invisalign®
Clear Braces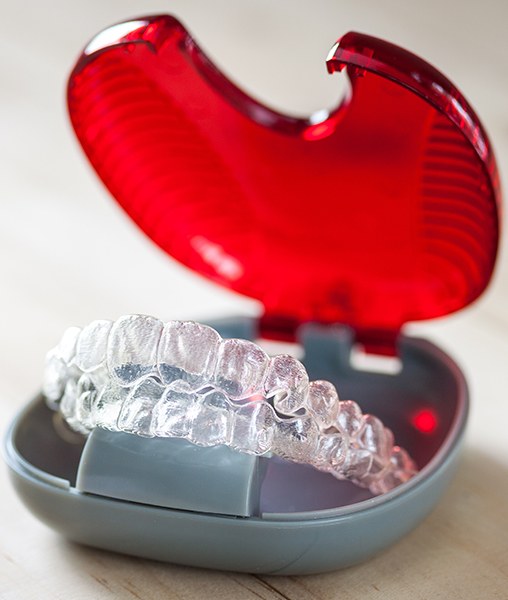 If you don't want to wear metal braces for the next two years, you may be able to use clear aligners instead to correct more moderate orthodontic issues. Invisalign aligners are clear and virtually invisible when worn on the teeth. Also, they can be taken out of your mouth so that they don't get in the way while you're eating or practicing oral hygiene. Each set adjusts your teeth a little bit; you'll move on to the next set every two weeks or so.
Powerprox Six Month Braces®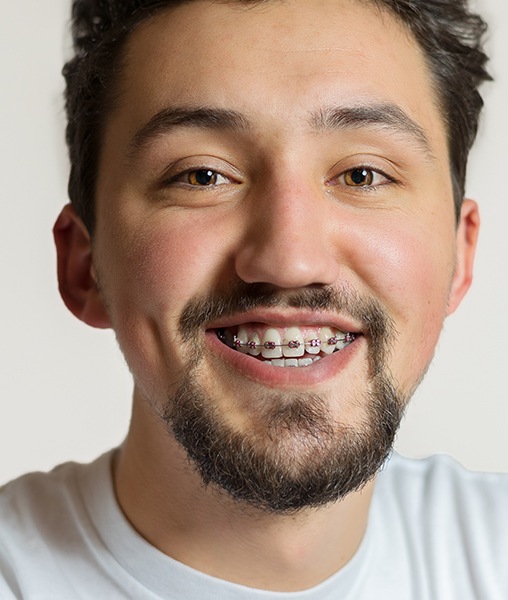 Dr. Cyriac is certified and licensed in the use of the Powerprox Six Month Braces Technique. As you might imagine, it's a faster way to create your straight smile in just six months; in comparison, a traditional braces treatment could last up to three years. Powerprox braces are made from clear materials, letting them blend in with your smile. Despite what you might think, the procedure doesn't require any more force than usual; in fact, it favors a low force approach!
Invisalign FAQs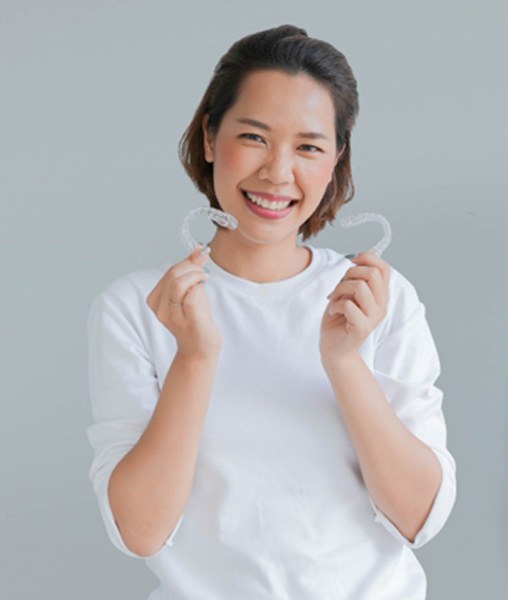 Before you commit to Invisalign, you may have lots of questions on your mind. How long does Invisalign in York take? Do the clear aligners hurt? What happens after I'm done with treatment? Don't worry – our team is here to make finding the answers you're looking for as simple and straightforward as possible. In addition to giving us a call or scheduling an appointment to speak directly with our team, you can read on since we've responded to some of the most frequently asked questions below!
How Long Does Invisalign Take?
Naturally, there are important factors that need to be taken into consideration before providing an exact answer, like the severity of your misalignment and whether you're straightening one arch or both. With that being said, the average treatment timeline with Invisalign is 12 months. The best way to stay on-track with your treatment plan and work through your trays quickly is by following all of your dentist's instructions, such as wearing your aligners for 22 hours a day.
Does Invisalign Hurt?
Patients are often hesitant to get Invisalign because they are worried that it will hurt. The good news is that many patients don't experience any discomfort at all! That's because the trays are custom-made just for you, and the aligners are designed to be smooth and avoid irritation. Of course, you may experience some slight discomfort in the first few hours or days following the transition to a new set of trays. But don't let that discourage you – that just means your treatment is working!
What Happens After Invisalign?
Remember, braces can't permanently straighten your teeth. To prevent orthodontic relapse, our cosmetic dentist in York will provide you with a retainer. Luckily, you can opt for a clear plastic one that is nearly as discreet as your Invisalign trays. As your teeth "set," you'll be asked to wear your retainer as much as possible. While you'll eventually be able to decrease your wear time, it should be a life-long practice.
Can You Eat with Invisalign?
You cannot eat with your Invisalign trays in your mouth. This significantly increases their chances of sustaining damage, and it makes them significantly more difficult to clean thoroughly.
You can, however, eat whatever you'd like once you remove your trays. This is one of the many reasons patients are drawn to Invisalign – no dietary restrictions! It's still a good idea to stick to mostly nutrient-dense foods, like soft fruits and cooked vegetables. A diet that is low in sugar will help reduce the likelihood of you developing a cavity, gum disease, or another serious oral health concern.
How Do I Clean My Invisalign?
On a daily basis, you can keep them clean by rinsing them off thoroughly with lukewarm (never hot!) water each time you remove them from your mouth. After you're done eating, brushing, and flossing, you can use a soft-bristled toothbrush to gently clean each surface of your aligners. If your trays are a bit yellow or stinky, then you can use the cleaning crystals to shake loose food debris and plaque. To ensure you meet your 22-hour-a-day wear time, do so while you're eating dinner or brushing your teeth.