Implant-Retained Bridge – York, PA
"Bridge" the Gaps to Recomplete Your Smile
If you have lost multiple teeth, you may be all too familiar with the challenges brought about by missing dentition. Not only does your smile fall short of its aesthetic potential, but you may also find it difficult to thoroughly chew your favorite foods. Additionally, you are at an increased risk of suffering from dental drift and even further tooth loss. What can you do to correct such issues? Dr. Cyriac will be happy to chat with you to discuss your treatment options. He may recommend that you replace your missing teeth with either an implant-retained bridge or an implant-retained partial denture.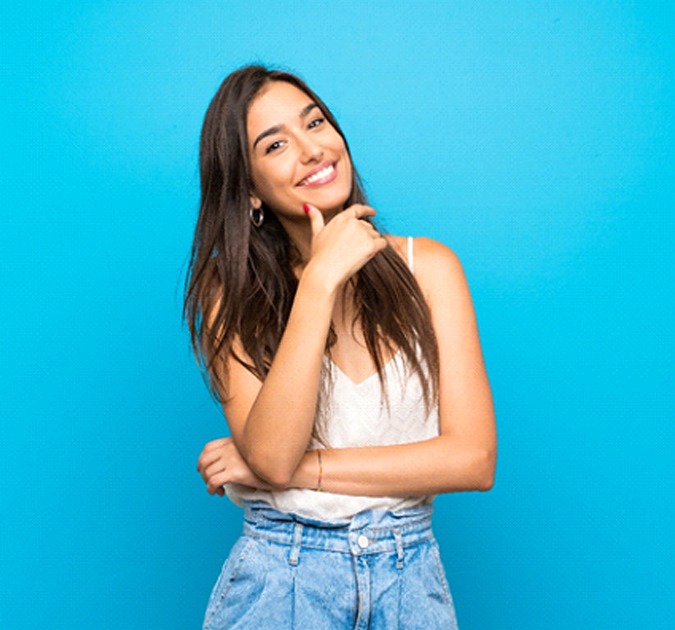 Why Choose York Smile Care for Implant-Retained Bridges?
Comprehensive Dental Implant Services
Advanced Technology Contributes to Precise Care
Experienced, Highly Trained Dentist
Two Consecutive Missing Teeth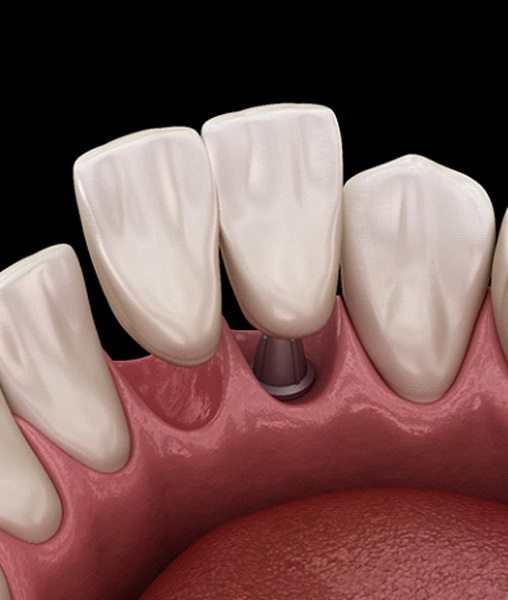 If you have two missing teeth in a row, you might require just one dental implant to replace both of them. The implant will be placed at the site of one of the missing teeth. After you recover from your implant placement surgery, you will receive a two-unit bridge to go on top of the implant. It will consist of a crown, which will be directly connected to the implant, and a pontic (artificial tooth), which will be supported by the crown.
Three or More Consecutive Missing Teeth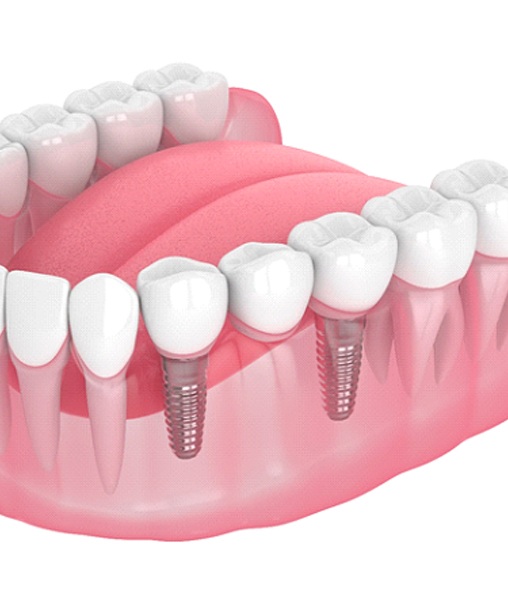 If you have three to five missing teeth in a row, you might need as few as two dental implants to support your restoration. One implant will be placed at each end of the empty space. They will support crowns, and the crowns will support pontics between them.
Multiple Missing Teeth Throughout an Arch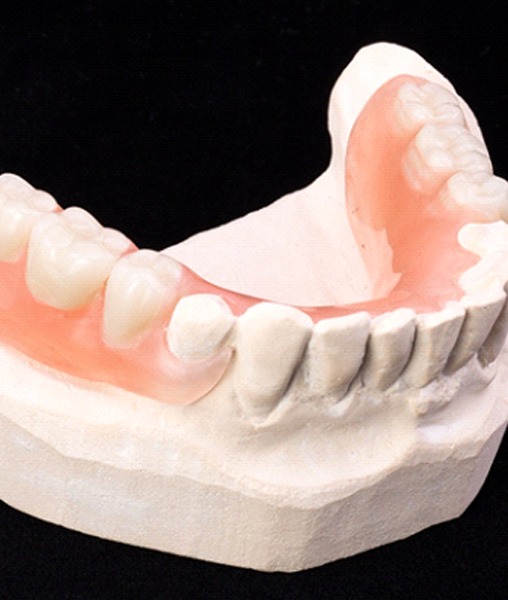 Of course, many patients do not have consecutive missing teeth. Rather, they have lost multiple teeth at various places throughout a dental arch. The best way to fill in those empty spaces varies from case to case. In some instances, it might be best to insert an implant at the site of each missing tooth. In other cases, an implant-supported partial denture may be the best option. The partial denture requires a minimal number of implants to support a single prosthetic that fits in around the remaining natural teeth.
Benefits of Implant-Retained Bridges and Partial Dentures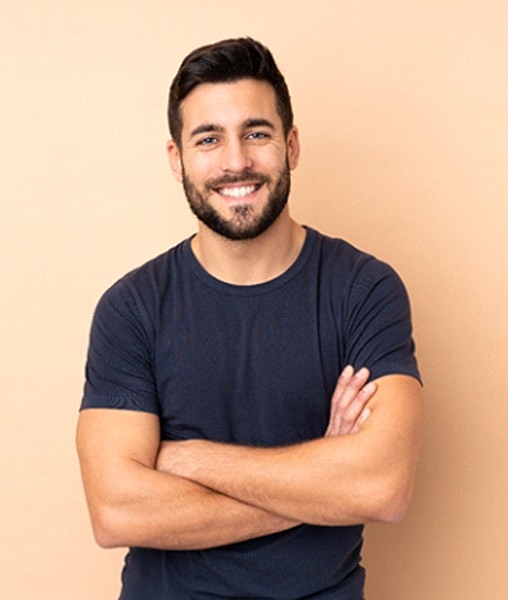 The above-mentioned forms of tooth replacement all offer numerous benefits, including:
Natural function, feel, and appearance. Because implants mimic the structure of natural teeth, they offer a strong bite, are comfortable in the mouth, and look beautiful.
Jawbone preservation. Implants stimulate the jaw and prevent the bone resorption that occurs after tooth loss.
No need to modify any of the remaining natural teeth. This is in contrast to traditional bridges, which require that the supporting teeth (called abutment teeth) be filed down to fit beneath crowns.
The potential to last for decades. Dental implants can last for 30 years or longer, and their restorations also have a long life expectancy.
Would you like to learn more about your options for replacing multiple missing teeth? Contact York Smile Care today to schedule your personalized consultation.