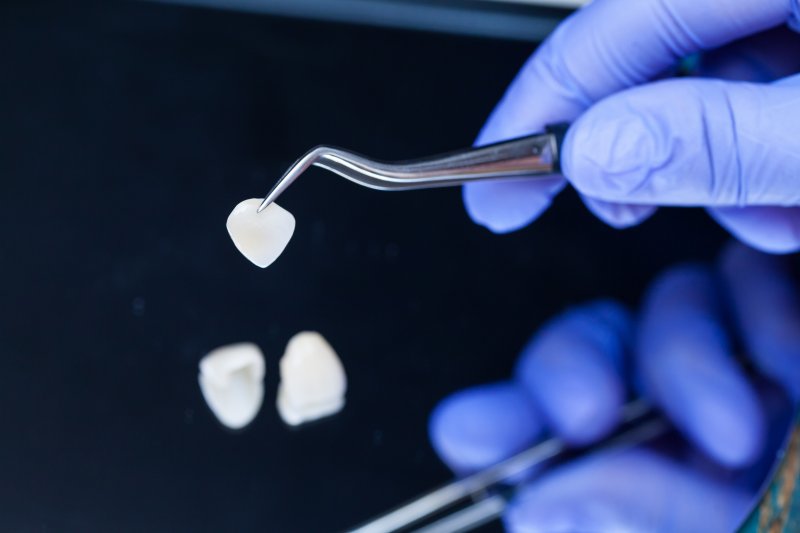 If you're dealing with stubborn smile flaws, you can trust cosmetic dentistry for a fix. This dental field has many ways to treat your grin's imperfections. In particular, you'd do well to try porcelain veneers or Lumineers. Both options are versatile and address a wide range of cosmetic issues. As for which is the better choice, your local York dentist can give you a few pointers. To that end, here's a primer on veneers and Lumineers to help you choose between the two.
What are Veneers?
When it comes to cosmetic dental work, you can rarely do better than veneers. They're one of the field's best available treatments.
Veneers are porcelain shells permanently cemented to the fronts of teeth. Their main use is to hide a wide range of smile flaws – stains, chips, cracks, and even misalignments. Furthermore, they produce beautiful results that blend seamlessly with their surroundings. It's to the point that most people can't tell which teeth have veneers and which don't.
What are Lumineers?
Typical veneers use standard porcelain, but there are other non-traditional kinds. One example is Lumineers – a brand made from ultra-thin laminate porcelain. These shells are usually about as thick as a contact lens.
Lumineers offer many of the same cosmetic benefits as regular veneers. Due to being thinner, though, they involve less prep work and a shorter application time. They're also removable, so your dentist can take them off later if necessary. Such features make the shells fairly convenient.
Which Option Is Right for Me?
Since veneers and Lumineers are rather similar, the better option for you is a matter of preference. It all comes down to what you want from treatment.
Veneers are ideal if results are your highest priority. They entail more prep time and a higher cost, but they're opaque and great at hiding discoloration. The shells are also long-lasting when given proper care. Just keep in mind that placing them removes some of your enamel, which won't grow back.
If you need something quick and cheap, choose Lumineers. They take little time to place and don't cost too much. However, do note that they're more translucent than standard veneers and aren't great for severely discolored teeth.
Ultimately, whether you get veneers or Lumineers can be a tricky decision. Besides the above facts, consult your local dental provider before settling on anything.
About the Practice
York Smile Care is based in York, PA. Led by Dr. Biju Cyriac, our practice offers excellent and comprehensive dentistry under one roof. More specifically, we perform preventive, cosmetic, and restorative services, as well as emergency dental care. Our office also takes pride in its orthodontic options, including Invisalign® clear braces and Powerprox Six Month Braces®. For more information or to book a visit, you can reach us on our website or by phone at (717)-741-0893.