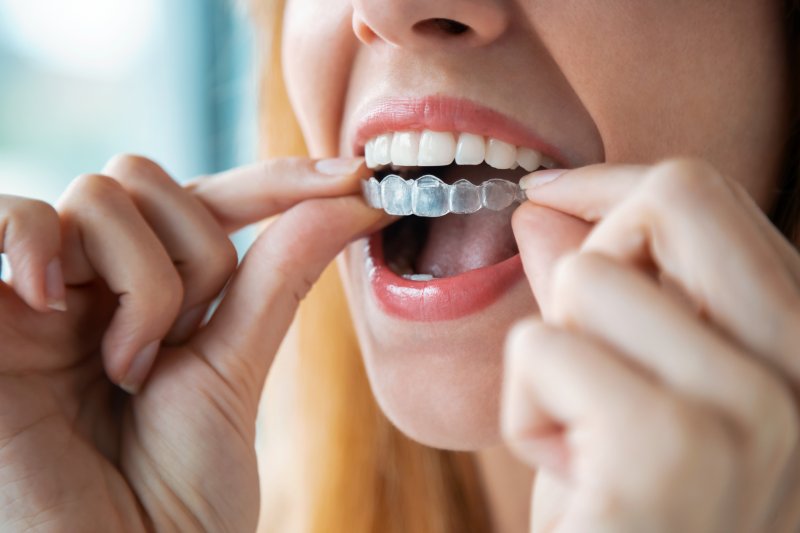 If you're interested in straightening your teeth, you've taken the first step on a journey that will make a massive change in your life. It can't be overstated how much a straight smile can improve the way you look and feel.
That said, there's one important question that's worth considering: should you get Invisalign or traditional metal braces? Both have their benefits, so here's a guide that can help you decide between the two.
Benefits Of Metal Braces
Metal braces are probably the orthodontic treatment you're most familiar with. That familiarity may be a benefit in itself, as most people in your life will probably have a better understanding of what you're going through.
Orthodontists often have a better understanding of how to fix more complicated issues than with Invisalign because they've been around for so much longer. In fact, some issues (like heavily rotated teeth) can only be repaired by metal braces.
Finally, metal braces are irremovable, which means that there's no risk of accidentally losing them when you take them out. Cleaning is also arguably simpler because you can brush them along with your natural teeth.
Benefits of Invisalign
Many of Invisalign aligners' biggest benefits are self-evident; they're much more subtle than metal braces, which can be a huge benefit for some people.
You're also able to remove them when you eat, which means that you won't have to abide by the same dietary restrictions as with metal braces.
Some patients also feel that clear aligners are a little bit more comfortable than metal braces because there aren't any brackets rubbing against their lips and cheeks. While both treatments will just require some getting used to, Invisalign isn't a little more low-profile, which can make that transition easier.
Should I Get Invisalign or Metal Braces?
Ultimately, you might want to ask a dentist for advice as to which orthodontic treatment is best for you. As was mentioned earlier, some patients may not be able to fix their problems with Invisalign exclusively, so a dentist will let you know what your options are.
That said, keep these things in mind at your consultation; they'll make you a well-informed patient, and will give you a better idea of what to ask your dentist about.
About the Author
Dr. Biju Cyriac has been practicing dentistry for over 30 years, and in that time, he's learned how to offer comfort to even the most anxious patient. He's also an expert at offering the highest quality oral healthcare to his patients. Dr. Cyriac first studied and practiced dentistry in India before moving to the U.S., where he received his DDS from the New York University College of Dentistry.
If you have any questions about braces or Invisalign, he can be reached at his website or by phone at (717) 741-0893.