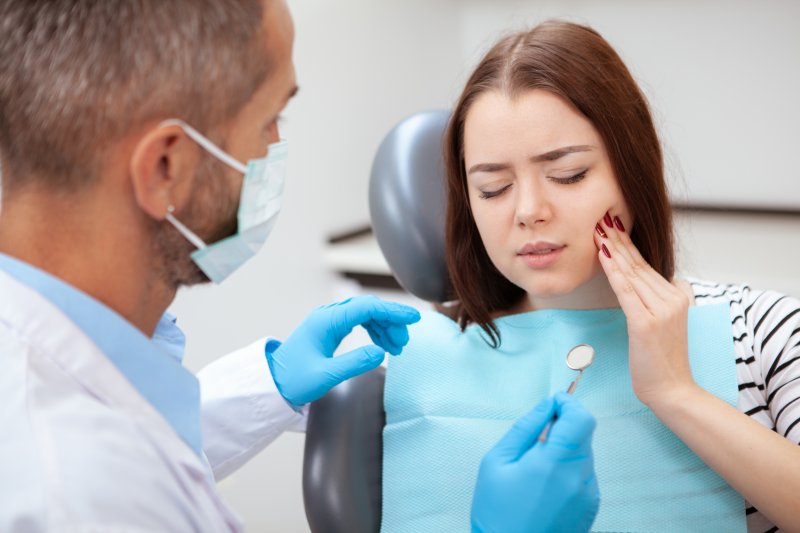 When faced with a dental emergency, it's easy to focus on ways to get rid of the pain. But have you thought about whether dental insurance will cover the cost of your visit? While you should never disregard necessary treatment out of fear you will be unable to pay, it's natural to wonder if your plan will help to lower your out-of-pocket expenses. A dentist shares what you can expect from most insurance companies when it comes to a sudden emergency visit.
Will Dental Insurance Cover an Emergency Visit?
Most dental insurance PPOs offer available coverage for emergency dental visits. While some agree to pay for one appointment each year, others may offer to cover a portion of the cost. But it's typically not the initial meeting with your dentist that is the costliest aspect of your care. The fee is usually quite nominal. However, depending on the severity of your injury, you may require extensive restorative treatment, which can add up. This is where your dental insurance plan will be most effective.
How Much Will They Pay?
It's important to remember that no two policies are the same. Each company provides different percentages when it comes to certain treatments; however, when comparing plans across the board, there does seem to be a similar breakdown of benefits, such as:
Preventive services such as dental checkups and cleanings, X-rays, and fluoride applications are covered at 80-100%
Minor restorative services such as dental fillings are covered at 70-80%
Major restorative services such as root canals, dentures, and dental crowns are covered at 50%
When reviewing your policy, you can expect your dental team to help you identify how you can save when using your plan. Meeting your deductible and having a remaining annual maximum will work to your advantage, as this allows your insurer to pay more for the services you receive.
What Dictates a Dental Emergency?
It may not always be easy to determine if what you're experiencing is an actual dental emergency. This is why most dental offices are ready to answer your call and determine whether it is a serious injury that should be seen right away or one that can wait a day or two before treatment is administered. Some of the most common dental emergencies seen by dentists, however, include:
Chipped or cracked tooth
Knocked-out tooth
Loose permanent teeth
Very sensitive teeth
Broken or damaged prosthetics (i.e., dentures, dental bridge)
Jaw pain
Lost dental crown or filling
Severe toothache
You should never delay seeing a dentist for immediate treatment when faced with a dental emergency. Instead, get the help you need, and your dental team will work to ensure you save the most when filing a claim with your dental insurance company.
About the Author
Dr. Biju Cyriac has been practicing for 30 years, and he believes in helping patients enjoy healthier smiles each day. Practicing in his native India for four years, he moved to the United States and pursued a Doctor of Dental Surgery degree at New York University College of Dentistry. As the lead dentist at York Smile Care, he and his team go above and beyond for patients experiencing dental emergencies. They will not only work quickly to help patients get out of pain, but they'll exceed expectations when it comes to helping individuals save when filing with dental insurance. If you or a loved one has suffered a dental emergency, contact us via our website or call (717) 741-0893.