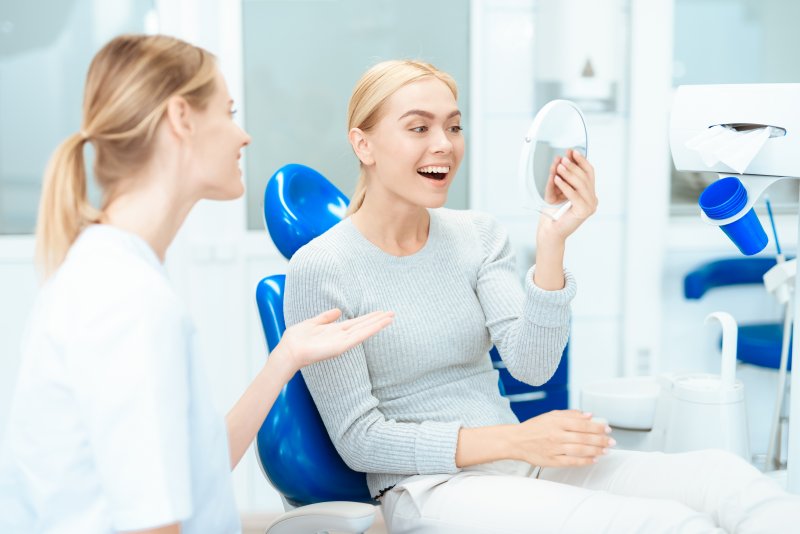 Let's say you're dealing with a smile-related problem. Maybe your teeth feel off, or you don't like what you see in the bathroom mirror. Either way, perhaps cosmetic dentistry could solve your issue. But is there a way to know for sure, though? As it turns out, there is — and your York dentist is here to help you learn it. That said, here's a summary of the two-step process for knowing if you qualify for cosmetic dental work.
First, Consider Your Smile Flaws (if any)
Keep in mind that cosmetic dentistry is focused on improving your smile's looks. While it can have certain health benefits, these aren't its primary goal. Before anything else, then, figure out what smile flaws (if any) you'd want it to correct.
You're probably a good candidate for treatment if said flaws include any of the following:
Chipped or Cracked Teeth
Tooth Stains or Discoloration
Gaps Between Teeth
Tooth Misalignment
Dental Fractures
Next, Look Over Potential Treatments
If you've decided cosmetic work could help you, you'll next need to narrow down your potential treatments. To give you an idea of that process, consider the procedures below:
Veneers/Lumineers
A veneer is a thin shell that covers the front part of your teeth to hide stains, cracks, spaces, chips, and misalignments. As a result, it can correct many imperfections with a single procedure. With regular brushing and flossing, you can expect one to last up to 15 years.
Meanwhile, Lumineers are essentially thinner, removable veneers. Unlike porcelain ones, dentists can place them on teeth without needing to remove enamel. They're thus a better choice for patients with sensitive teeth or who want the option to reverse the procedure later.
Metal-Free Restorations
Metal-free restorations are non-metallic crowns, fillings, and bridges that restore damaged teeth. For instance, BruxZir® brand crowns are made from dazzling and highly-durable zirconia. On the other hand, metal-free fillings are formed from a flexible resin.
Due to not using metal, these restorations are subtle and lifelike. They don't draw attention with unnatural colors or shine compared to earlier metallic versions.
Dental/Cosmetic Bonding
Dental bonding puts resin on teeth to hide things like chips, fractures, and more. It's mainly used to make minor cosmetic changes in one visit. Besides covering gaps and cracks, bonding also hides stains that professional whitening wouldn't be able to remove.
This attractive procedure can last up to 10 years, given proper care.
Ultimately, you should see your dentist before making a final decision. They can help you consider factors like the procedures' cost, the condition of your teeth, and each treatment's maintenance needs.
About the Practice
York Smile Care is based in York, PA. As led by Dr. Biju Cyriac, the practice provides comprehensive dental services to patients. As such, the staff offers preventive, cosmetic, and restorative dentistry, not to mention emergency dental treatments. They're also qualified to supply orthodontic appliances like braces, Invisalign clear aligners, and more. For more information or to book an appointment, you can reach them at their website or by phone at (717)-741-0893.